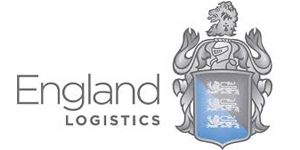 Logistics Coach-Inside Sales Manager Portland Oregon at England Logistics
Portland, OR
Overview
The Logistics Coach oversees the sales growth of his/her team by delegating and coordinating daily activities of all members of the team. 
He/She is responsible for the coaching and mentoring of a group of Account Managers, leading the growth and development of current accounts as well as new business, and owns the weekly numbers of his/her team. The Logistics Coach will facilitate the growth and profitability of the team. The successful candidate will have great energy and focus, a passion for the business, and a commitment to the growth and success of the company. 
Responsibilities
Participate in the hiring, training and development of a productive team of inside sales representatives.
Conduct individual performance reviews of Account Managers and monitor progress/results.
Develop, review, and assist with presentations to existing and potential clients/carriers.
Review all booked shipments to maintain the team's daily margin.
Participate in manger's meetings.
Achieve and exceed individual and team goals.
Lead by example, setting a solid work ethic within your group.
Qualifications
Minimum of two years in the direct sale of  products or services.
Minimum of one year in a management or supervisory position - preferably in a sales capacity.
Ability to be persuasive and influential.  Prefer experience in a goal based or performance metric environment.
The ability to accurately manipulate data in a large scale database.
Strong verbal, written, communication skills and phone sales skills.
Prefer MS Word and Excel expertise. Strong organizational skills with attention to detail.
Excellent   time management skills with the ability to multi task.
Ability to manage large amounts of information. 
Strong interpersonal skills and a dynamic personality.
Bachelors degree required