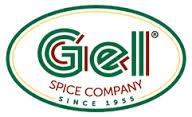 Logistics Coordinator at Gel Spice Co., Inc.
Bayonne, NJ 07002
Job Purpose:
Works in transportation and warehousing of goods. Processes orders and oversees cycle of order fulfilment. Responsible for making sure supplies, stock, materials, packages, and/or products are processed through the delivery and/or warehouse system efficiently and safely.
Role and Responsibilities
Facilitate the shipping of products from one destination to another

Arrange transportation, schedule staff, and orchestrate deliveries to meet customer demand with little to no delay

Receives products and coordinates put away

Prepares loads for shipment

Takes steps to avoid quality control issues

Makes sure warehouse capacity is kept at optimal levels

Manages activities throughout the order fulfilment and transportation cycle to make sure established deadlines are met

Oversees inventory of goods and vehicles

Continually reviews freight costs, transportation rates, and/or the prices of raw materials to keep costs down where possible

Streamlines shipping and transportation processes

Use of System(s) to view, assign and coordinate staff activities
Preferred Skills
Bilingual, knowledge in Excel, UPS world ship, bar tender, RF Scanning. Experience with WMS preferred.
Additional Notes
Punctual, attention to detail.