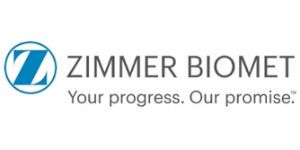 Logistics Manager (615425) from Zimmer Biomet
Memphis, TN
This hidden gem is expiring soon - don't miss this opportunity.
Job Summary
Responsible for managing all forecasting, planning and logistics functions. Challenged with developing, communicating and implementing creative strategies that optimize Zimmer's inventory in order to achieve the best customer service levels at the lowest overall cost.
Principal Duties and Responsibilities


Manages inventory movements and the forecasting process to ensure agreed customer service levels and budgeted inventory levels are met and/or improved.


Coordinates the development and input of forecast through the Zimmer Forecast System.


Leads monthly forecast meetings with Marketing and Sales utilizing relevant historical data and current and future market activity; present recommended adjustments based on analytical conclusions; focus on continuous improvement of forecasting accuracy.


Interfaces with Marketing, Finance and other Operations/Logistics peers to effect successful product introductions, launches and withdrawals.


Manages inventory accuracy, physical and cycle count program for finished goods and instruments.


Leads SIOP process and presents updates during other SBU Business Reviews.


Develops analyses to measure and report on trends and improve on monthly key performance indicators.


Conducts development summary reviews; implements and monitors plans for development of employee.


Assists in preparing and controlling departmental budget.


Manages the Lot Control from Receipt project.


Expected Areas of Competence


Effective oral and written communications. 


Ability to coach and develop staff. 


Strong customer focus and negotiation skills. 


Strong project management and organizational skills; ability to manage multiple tasks and projects successfully. 


Creative thinking and problem solving skills to continually improve services. 


Enjoys and excels at diving into the details and using strong analytical skills to uncover root causes and implement long term solutions. 


Expert knowledge of forecasting, planning, inventory and associated performance measurement systems.  Proficiency with computers using Microsoft Office Suite, SQL and statistical analysis; advance knowledge of distribution, inventory and business systems. 


Has ability to build and develop professional relationships both internally and externally with customers.


Education/Experience Requirements


Bachelor's degree in Business Administration or other technical field is required. An MBA is desirable. 


Experience in Supply Chain Management; 6-8 years experience in planning, forecasting or related field. 


A minimum of two (2) years experience supervising.


Additional Information
EOE M/W/Vet/Disability.