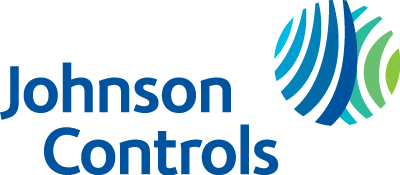 Logistics Manager at Johnson Controls
Plano, TX
Logistics Manager - WD30070879126
What you will do:
Ultimately responsible for leading/managing all transportation related activities in/out of the ASC/Filters PBU facilities, and as well supporting the various business teams with multiple transportation related requests (i.e., quoting, project management, carrier management, claims administration, Transportation analysis, etc).  This includes working with the plants and financial teams to assemble the profit plans/forecasts and ultimately this position is accountable for meeting/exceeding the financial commitments made.  Within this workload, this position is responsible for creating the CI work streams, and working with the necessary resources to insure actions are being made to bring those ideas to fruition.  This role is a balance between tactical and strategic management, as the expectation of this role would be to create a strategic plan spanning 12-24 months out, and then working to implement the plan.  The work will include at times stepping in and supporting the plants, brands, procurement, and the transportation team with tactical support.  In the end, the position will be ultimately responsible to lead Transportation for these two PBU's from financial accountability all the way through to insuring a high standards of Transportation service standards are being met.  The scope of freight management responsibility is $55M.
How you will do it:
•Collaborate with finance to create the freight profit plan and forecasts throughout the year.
•Accountable for creating bridges and business analysis on financial freight performance against plan/forecasting for each month.  This position will be responsible for presenting freight performance monthly to leadership, and as well proving recovery plans when performance is falling short of expectations.
•Direct plant contact to address freight related questions, and this would include as an example working directly with plants to solve Transportation related issues. 
•Conduct/lead CI workshops with the plants, procurement, transportation support team, and transportation partners.  The outcome from these workshops will be part of the CI commitment loaded into the NYPLAN/forecasts.
•Implement standard plant/carrier KPI's for both PBU's for Transportation.  In addition, the expectation is that we action activities leading to improvement from what the KPI's are saying.
•Responsible for all daily resolution of customer, internal & external, transportation issues along with development of documented standard operational procedures as needed to address service failures.
•Participate with developing a commercial strategy for the PBU's as needed to support business initiatives
•Foster daily collaboration between JCI internal business partners, Transportation providers, OTM team, and plants.
•Active role and support of procurement in annual issuance of freight RFQ's (i.e., insuring accurate data is passed on to procurement, and as well, execution of changes from RFQ's).
•Provide analytical support for projects, freight management, new business opportunities and proposals.
•Reviews, questions and approves/denies carrier charges to reduce expenses.
•Proper people management for the two direct reports including setting timely goals, creating individual development plans, and conducting annual performance evaluations.

Qualifications
What we look for:
•Bachelor's degree in Supply Chain, Business, Operations Management or related Logistics field
•Minimum of seven (7) years of experience in Transportation, Supply Chain or Logistics Management
•Thorough knowledge of logistics industry including distribution, warehousing, manufacturing, import/export, and supply chain management
•Demonstrated success in change management and organization transformation within a performance oriented organization
•Strong analytical skills with process orientation
•Ability to influence without authority
•Strong program management skills and ability to balance competing priorities
•Ability to think on an enterprise level and be forward looking.
•Excellent communication skills and the ability to communicate appropriately at all levels of the organization; this includes written and verbal and visual communications.
•Team player able to work effectively at all levels of an organization with the ability to influence others to move toward consensus
•Knowledgeable in all aspects of designing and constructing business processes, functions, policies and procedures and change management methods
Who we are:
At Johnson Controls, we're shaping the future to create a world that's safe, comfortable and sustainable. Our global team creates innovative, integrated solutions to make cities more connected, buildings more intelligent and vehicles more efficient. We are passionate about improving the way the world lives, works and plays. The future requires bold ideas, an entrepreneurial mind-set and collaboration across boundaries. You need a career focused on tomorrow. Tomorrow needs you.
Johnson Controls is an equal employment opportunity and affirmative action employer and all qualified applicants will receive consideration for employment without regard to race, color, religion, sex, national origin, age, protected veteran status, status as a qualified individual with a disability, or any other characteristic protected by law. For more information, please view EEO is the Law. If you are an individual with a disability and you require an accommodation during the application process, please visit www.johnsoncontrols.com/tomorrowneedsyou
Job
 Supply Chain & Procurement
Primary Location
US-TX-Plano
Organization
 Bldg Technologies & Solutions
Overtime Status
-Exempt