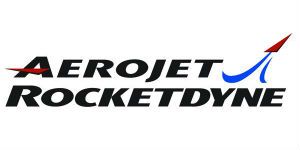 Logistics Manager at Aerojet Rocketdyne
Redmond, WA
Overview
Aerojet Rocketdyne is a world-recognized aerospace and defense leader providing propulsion and energetics to its space, missile defense, strategic, tactical missile and armaments customers throughout domestic and international markets. We offer a complete line of propulsion products for launch vehicles, missile defense and advance hypersonic propulsion. From the first space programs to Orion, NASA's launch vehicle to carry humans to the moon, Mars, and beyond, Aerojet Rocketdyne is the leader in innovation. Visit www.rocket.com for more information on our company and our mission.
We are seeking a Manager, Logistics to be located in Redmond, WA. In this role you will be responsible for the successful operations and supervision of the shipping, receiving, warehousing and company material transportation department.
Essential Job Functions (Including % of Time for Each)
40% - Coordinate, monitor and assign work operations on a daily basis and actively assist and provide direction to individuals within the department in support of material control processes including:
Conducting continuous cycle and periodic physical inventory of all stock on-hand;
Ensuring proper identification of all stock, handling requirements and special storage requirements in keeping with security and safety directives and government laws and regulations;
Controlling release of materials and/or tools and equipment, including the issuing of proper documentation;
Maintaining continuous safety surveillance, and instructs and investigates safety problems;
Coordinating with operating production or engineering personnel to resolve problems, expedite deliveries of tools, materials, supplies, and to determine priorities.
20% - Supervise the preparation and maintenance of records and reports covering the acceptance of materials, parts and equipment from suppliers, including the verification of supplier data.
20% - Plan and coordinate the in-process stores activity to prepare and deliver required quantities of material to their point of use as requisitioned.
15% - Prepare reports. maintain records, and generate metrics regarding the unit's activities including work in process, activities completed, machine and material utilization and employee work time. Use information and reports to improve department processes, services and efficiency.
5% - Provide on-the-job training and instruction to unit personnel.
SECONDARY FUNCTIONS: Other duties as assigned.
Requirements
Requires a Bachelor's degree in an appropriate discipline and nine (9) years of related experience or an equivalent combination of education and experience.
Must have demonstrated leadership skills, including the ability to plan, organize, coordinate, direct and control the activities of the assigned organization. Requires experience in receiving, inventory control and related warehouse functions. Experience with explosives handling, packaging and shipping in an aerospace environment preferred.
Requires U.S. Citizenship, U.S. Permanent Residency or other status as a U.S. Person. Must be able to satisfy federal government requirements for access to government information and having dual citizenship may preclude you from being able to meet this requirement.
PHYSICAL REQUIREMENTS AND WORK ENVIRONMENT
The work environment may require a combination of indoor and outdoor activity (hot, cold, wet, humid conditions) with a varied amount of walking, standing, sitting, climbing (i.e. ladders, stair, scaffolding, ramps), balance (maintaining body equilibrium to prevent falling when walking, standing, or crouching on narrow, slippery, or erratically moving surfaces), bending, reaching, handling/fingering (seizing, holding, grasping, turning picking, pinching), stooping, kneeling, crouching and ability to lift/carry/push/pull up to 50 pounds. While performing the duties of this job, employees may work around variable noise levels. May require the use of personal protective equipment such as safety glasses, safety shoes, and shop coat. May also be required to work in a standard office setting and to use standard office equipment, including a computer. Ability to distinguish colors may also be necessary. Some employees may be required to drive between various locations within the Company facility or between locations. May require the ability to travel by air or auto. These positions may be expected to work varying shifts and hours to ensure successful operation of activities in the organization.