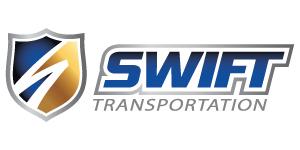 Logistics Transportation Coordinator (PL) at Swift Transportation
Phoenix, AZ
Primary Purpose and Essential Functions: Provide Logistics support to Swift Logistics; route, dispatch, track and trace shipments. Monitor shipment schedules and perform data entry. Act as point of contact for customers and provide outstanding customer service while meeting all customer expectations.
Please note: The schedule for this position is Wednesday - Sunday. The shift is 4pm-11pm (EST) from Wednesday to Saturday, and 6am-3pm on Sundays (flexible).
Understand customer wide networks and transportation modes (OTR, LTL, Rail, Drayage, Ocean Containers, Parcel and Warehousing) while utilizing network balance capacity tools to align available capacity with customer needs; tailor load scheduling to ensure all customer requirements are met. Understand daily capacity needs/opportunities and pro-actively communicate to appropriate leadership.
Schedule and/or reschedule delivery appointments for all loads; accept or decline loads based on direction from designated Logistics personnel and enter loads from customer tenders into Transportation Management System (TMS), Provide backup support for load planning as needed.
Work with designated department personnel to successfully dispatch loads; understand Hours of Service (HOS) requirements to identify pick up and delivery opportunities which assist in meeting customer needs and transporting freight in a timely manner. Monitor and report daily pick-ups and deliveries; anticipate, provide and facilitate problem resolution on all shipment issues in order to meet or exceed satisfaction of carriers, shippers and customer teams. Conduct follow up and update designated personnel and leadership on problem loads and actions that have been taken.
Communicate with carriers, shippers and customer teams to ensure trucks are properly loaded and unloaded; provide detailed directions/instructions to carriers as needed. Update receivers and customers on load status as appropriate.
Investigate product overage, shortage and damage; complete appropriate documentation.
Provide additional support in generating operational reports as needed.
Maintain a positive work atmosphere by acting and communicating in a manner which facilitates the success of business operations in order to meet company demands and expectations.
Perform additional duties and special projects as assigned by leadership.
Skills: Basic understanding/knowledge of the transportation industry; ability to read and interpret documents such as safety rules, operating and maintenance instructions and procedure manuals; ability to write routine reports and correspondence; ability to understand and carry out instructions furnished in written form; basic computer skills; knowledge/familiarity with Microsoft Office products such as Word, Excel and Outlook.
Education: High school diploma or GED. Bachelor's degree preferred.
Experience Required: Minimum two (2) years experience and/or training within logistics, transportation and/or customer service.