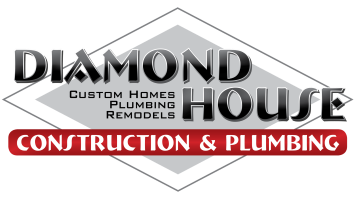 Looking for Experienced Construction Workers & Plumbers at Diamond House Construction & Plumbing
Riverside, CA 92503
Are you an experienced construction worker looking for a great company to work for with great opportunities to grow and learn?

We are a full-service construction and plumbing company looking to immediately hire skilled employees.

The current opening position is for a full-time construction worker and that must be skilled in a variety of trades. (We are also hiring full time plumbers)

Must have a minimum of 4 years experience in residential remodeling and construction.

Currently we are looking for someone who is proficient in a variety of trades. Most of the work we do is residential bathroom remodels, kitchen remodels, and flooring.

Here are some skills you must have:

Drywall (Hanging, mudding, texture, etc.)
Painting
Flooring (Tile, laminate, wood, vinyl, etc.)
Finish carpentry - baseboards, door casings, caulking, etc..

Additional experience highly sought after:

- Refinishing cabinetry (Kitchen and Bath) (prep, paint, or stain, etc.)
- Countertops installation
- Building boxes for cabinets
- Electrical (Installing Cam lights, switches, plugs, etc..)
- Plumbing
- Concrete
- Framing
- Shower installation (Waterproofing, demo, install, tile, etc..)

*** Great customer service and communication skills required as well.

This is not an apprentice position. You will be working alongside other employees as well as assigned jobs to complete by yourself.

Should have your own vehicle and tools to perform tasks at hand. Specialized tools can be provided if needed. Company vehicles can also be provided to top performing and skilled employees. Gas cards may also be given for travel expense.

May have to travel to pick up material at various locations as well.

Jobs are usually located in a 35-mile radius of Riverside, Ca. Average job location can range from Banning to Corona, to Rancho Cucamonga. Our main office is located off of the 91 Freeway at Van Burren in Riverside, Ca.

This is a full time position and we have lots of work and overtime if wanted. Average working time is 8am to 5pm Monday through Friday.

Great pay for experienced and productive employees. If this sounds like you, and you have the experience listed above, then please submit a resume through email.

We are reviewing resumes and will call you for an interview if everything looks good. Please include details of your past experience and previous jobs as well as the best contact information to reach you.

* Please submit a resume with your application. Simply respond to this posting and attach your resume. Most applicants do not include a resume. Please spend a few minutes and create a simple resume with Google docs if you don't have one and would like to be considered.

To check out some of the work we have done visit our Instagram @DiamondHousePros

We are scheduling interviews immediately. Thank you and look forward to hearing from you.
40,000.00 - 85,000.00 /year
Depending on Experience, Gas Cards, Bonuses, Peace Work, Etc..