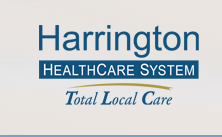 LPN at Harrington Memorial Hospital
Charlton, MA
Family Practice: Harrington Physician Services
Associate's DegreeBasic Life Support Certification Required1 year of experience preferred
GENERAL DESCRIPTION: Support the practice by assisting providers with patient care, clerical, environmental and organizational tasks. Provides information to patients so they my fully utilize and benefit from clinical services.  Perform vital signs and selected in-office diagnostic procedures.
WORK EXPERIENCE REQUIREMENTS: Knowledge of medical specialty.  Minimum 1 year of health care experience.  CPR certification through the American Heart Association. Basic computer knowledge.
EDUCATION REQUIREMENTS: Graduation from an accredited school of nursing with current licensure by Commonwealth of Massachusetts.