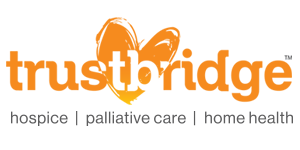 LPN Crisis Care at Trustbridge
Boca Raton, FL 33486
If you are looking for the next step in your career, consider joining Team Trustbridge.
We are looking for a nurse that has a passion for caring about people and understands the urgency needed to help address patients' needs promptly.
The Trustbridge Crisis Care Nurse needs to have the flexibility to work 12 hours a day caring for a patient in the patient's home setting. The home setting can be a private residence, a skilled nursing facility or an assisted living. The Crisis Care Nurse will be trained to work one on one with the patient and follow through on interventions on the patient's plan of care. The majority of the work will be conducted in the home setting.
On occasion, the Trustbridge Crisis Care Nurse will need to float to our inpatient care center when Crisis Care census goes below the planned number of patients needing crisis care. In these cases, we will reassign you to cover a shift in one of our care centers. We will do everything possible to assign you to a care center in your assigned area or an adjacent area. In cases where we need to reassign you from your regular Crisis Care assignment to another setting, a manager will be available to answer your questions and offer you support. We aim to do this ahead of your arrival to a new assignment.
JOB SUMMARY
Under the direction of the registered nurse and primary physician, the Licensed Practical Nurse (LPN) is responsible for identifying patient/family needs, and coordinating the care for the patient/family. As part of the interdisciplinary group (IDG) contributes and follows an individualized plan of care. The LPN utilizes monitoring, intervention and teaching skills to maximize patient comfort and enhance the quality of life for the patient/family unit. Pledge to make the comfort and care of patients and families the highest priority; consistently provide a high level of personalized, sincere and engaging service to patients and families at all times; ensure the complete satisfaction of patients and families; promptly and effectively address all concerns.
*Employee will have exposure to pets and smoke
DUTIES AND RESPONSIBILITIES
Education/Regulatory Requirements:
Current license to practice as a Licensed Practical Nurse in the State of Florida.
Current Basic Life Support Certification.
Successful completion of 30 hour IV Course meeting State of Florida Board of Nursing requirements.
Hospice Certification preferred.
Skills:
Understanding of the ability to apply the characteristics of hospice nursing, case management, crisis intervention, communication skills, thanatology skills, and needs assessment skills.
Adequate and reliable means of transportation with adequate insurance and valid Florida driver's license.
Professional Requirements:
Ability to coordinate with both volunteers and other health care professionals in the delivery of palliative care to Hospice patients.
LPNs will be able to perform techniques and procedures according to the skills as evidenced by attendance at training sessions and under the supervision of a Registered Nurse.
Language Skills:
Bilingual (English/Spanish) preferred but not required
Prescription Drug Coverage
Flexible Spending Accounts
401K
Medical, Dental and Vision
On Site Cafeteria
Health Care On Site
Mobile Phone Discount
Vacation/paid time off
Paid sick days
Employee Referral Program
Long Term Disability
Life Insurance
Tuition Reimbursement
36.72 - 47.94 /hour
Intensive / Critical Care Nurse
What is this?