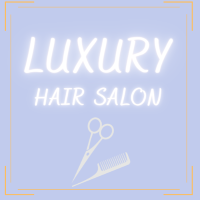 Luxury Hair Salon at Luxury Hair Salon
TROY, MI 48084
Job Purpose: Serves customers by preparing, conditioning, and styling hair.

Duties

Prepares hair for styling by analyzing hair condition
Shampooing and treating hair. 
Conditions hair and scalp by applying treatments.
Plans desired effect by studying facial features
Examining potential styles
Conferring with customer making recommendations.
Produces desired effect by arranging, shaping, curling, cutting, trimming, setting, bleaching, dyeing, and tinting hair. 
Maintains quality service by following organization standards. 
Maintains safe and healthy conditions by following organization standards and legal regulations. 
Obtains revenue by recording or collecting charges. 
Contributes to team effort by accomplishing related results as needed.
Skills/Qualifications

Listening
Analyzing Information
Customer Focus
Client Relationships
Organization
Creativity
Attention to Detail
Confidentiality
Professionalism
Verbal Communication