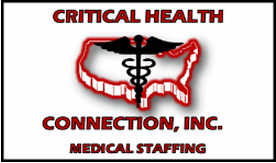 LVN at Critical Heath Connection, LLC.
Slaton, TX 79364
Critical Health Connection, LLC.
325-944-1111 * 1-888-653-6877
We Need LVNs and CNAs
In and around Lubbock
$$$ Shifts
All Shifts Available. Full Schedules or PRN Shifts.

Lots of Shifts Available!!!

Tell us the days and shifts you would like to work. The Choice is always yours, NO Pressure.
$$$ Refer Your Friends
$500.00 for Referring RN/LVNs
$250.00 for Referring CNAs
Please call 325-944-1111 for Details
$$$ Already have a Job?
No problem, Work for another agency? That's OK. Control your Schedule, Control your life.  Make the big bucks on your available days.


Critical Health Connection 
325-944-1111
info@chcmedstaff.com

$500.00 Refer LVNs/RNs Incentive, $250.00 Refer CNAs Incentive