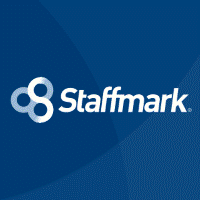 Machine Assembly Technician at Taylor Winfield Technologies
Austintown, OH
JOB TITLE: Machine Assembly Technician
DEPARTMENT AND BUSINESS: Manufacturing Operations – Taylor-Winfield Technologies
ORIGINAL: 2/20/2019
POSITION REPORTS TO: Plant Manager
EXEMPT OR NON-EXEMPT: Non-Exempt
JOB SUMMARY: The Assembly Technician is a developmental position to prepare a candidate to advance to the Machine Assembler or Machine Wireman position. The candidate must demonstrate progression of the necessary skills under the evaluation of the Machine Assembly Supervisor to determine eligibility for promotion.
MAJOR AREAS OF RESPONSIBILITY:
Read basic machine and electrical assembly prints.
Safely and effectively use basic hand tools and shop equipment.
Adhere to all company safety standards and policies.
Assemble fabricated and purchased part assemblies per design drawings.
Basic understanding of pipe layout and tube bending.
Use hand or power tools to trim, shim, cut or make adjustments for proper assembly.
Operate overhead cranes, industrial fork trucks and aerial lifts.
MINIMUM QUALIFICATIONS:
High School Diploma
Strong mechanical aptitude
Proficient in basic mathematics.
Must possess own hand tools and tool box.
Willingness to learn, be receptive to performance feedback and communicate with others.
Able to work in a team oriented collaborative environment.
Able to follow instructions from the mentoring Machine Assembler or Machine Wireman.
Essential Physical Functions Needed:
Climb and work from ladders.
Work from an Aerial Lift.
Lift a minimum of 75 lbs.
Work from a kneeling or laying position
Equipment Used:
Common hand tools

Drills
Grinders
Cutters
Wrenches.
Tape Measure
Vernier calipers

Common shop equipment

Pipe bender
Pipe threader
Drill press
Pedestal Grinders

Industrial trucks
Overhead cranes
Aerial lifts