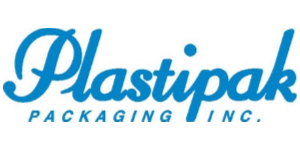 Machine Builder at Plastipak
Jackson Center, OH
Plastipak Packaging is a global industry leader in the design and manufacturing of plastic rigid containers of the highest quality. Our list of customers include some of the worlds most recognized and respected brands such as Procter & Gamble, Kraft Foods and Pepsi, just to name a few. Plastipak is fully invested in our associates providing hands-on training opportunities, unlimited access to industry innovations and motivation for career development. Our commitment to our employees is demonstrated in numerous awards for innovation, environmental sustainability, and corporate citizenship. We pride ourselves on an environment where our associates have the freedom and encouragement to reach beyond the ordinary, with unlimited possibilities.
In order to process your job application, Plastipak collects and stores the personal information that you submit via this website. Please refer to Plastipak's Privacy Policy to understand how Plastipak uses and protects the information that you provide. 
Plastipak is an equal opportunity employer.
Position Description:
The Machine Builder position will be responsible for various jobs throughout EDC, responsibilities from assembling large blowmolding machines to small auxiliary machines that fit onto existing machines and equipment. Other responsibilities will include fabrication of small brackets/guarding to machining, detailed machined parts using manual mills and lathes.  Depending on knowledge, this position will have the opportunity to be involved in the electrical side of equipment as well.


Responsibilities:
Studies specifications such as blueprints, sketches, models, or descriptions, and visualizes product to determine materials required and machines to be used to fabricate parts.
Calculate dimensions and tolerances using knowledge of mathematics and instruments such as micrometers and vernier calipers.
Sets up and operates machine tools such as lathes, milling machine, and grinder, to machine parts, and verifies conformance of machined parts to specifications.
Troubleshoot machine problems and process issues, develop root cause and provide a quick permanent corrective action.
Provide feedback to project engineers on customer problems and needs.
Minimal Travel required for troubleshooting or setting up machinery at multiple Plastipak locations

.
Qualifications:
High school diploma / general education degree (GED) is required.  Minimum 6 months of trade school, vocational education or work experience preferred. Journeyman's a plus.
Mechanically inclined as verifiable by transcripts, references, testing, or demonstrated in the context of the interviewing process.
Welding capabilities
Basic Electrical wiring knowledge and ability to read basic electrical schematics
Strong verbal communication and interpersonal skills as demonstrated in the context of the interviewing processes.
Strong attention to detail.
Access to own tools and toolbox
Strong verbal communication skills as demonstrated during the interviewing processes to effectively communicate with peers, management, customers, and vendor representatives.
Why should you apply?
You may be eligible for:
Medical, dental and vision insurance
Telemedicine
Company paid life insurance and disability
Paid vacation and holidays
401(k) and profit sharing plan with company match
Dependent Care Flexible Spending Account
Pet Insurance
Referral bonus program