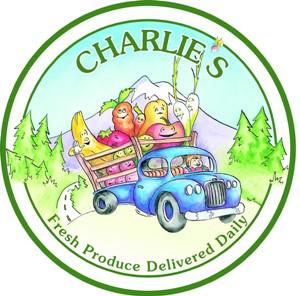 Machine Operator at Charlie's Produce
South Park, WA
Overview
Charlie's Produce - Who We Are
Charlie's Produce is the largest 100% employee owned produce wholesaler on the West Coast, with distribution centers in Seattle, Spokane, Portland, Anchorage, Boise, and Los Angeles. The secret to our 40 years of success in this industry is PEOPLE! We strive to hire the best and we reward them with a working environment that fosters stability, innovation, professional and personal growth and loyalty. We want you to come and be a part of our employee owner team!
Charlie's provides a healthy employee stock ownership program, competitive Medical/Dental/Vision and Life Insurance plans. And our newest benefit offers Pre-Paid Fully Funded College Tuition to our employees and the dependent children of our employees after 1 year!
CP Fresh is our fresh food processing and value-added division. At CP Fresh we make healthy, fresh food items as well as value-added fresh cut fruit and vegetables for use in a wide base of our retail and foodservice customers. CP Fresh was established in 2016 and is now a growing innovative leader in the fresh food world. We are looking for a dynamic & creative team oriented person to help us grow!
Responsibilities
Schedule
4a – 1230p working various shift including weekends and overtime, if needed.
The Role
Employee will work in a refrigerated food processing facility, assembling and disassembling machine parts for cut sizes and have good organizational skills.
Essential Responsibilities Include but Not Limited To
Carry out production, inspection, packaging, and machine operating duties
High level of manual knife preparation of cut fruits and vegetables
Use of high speed mechanical dicing and slicing equipment
Set up machinery and ensure all materials are readily available
Effectively monitor production equipment
Assist with food production as necessary
Perform appropriate duties as assigned by supervisor
Maintain a safe and clean work space
Follow established food and safety rules and regulations
Use of high speed mechanical dicing and slicing equipment
Charlie's Produce Total Compensation Package includes
Medical/Dental/Vision
Vacation/Holiday/Sick Pay
Employee Stock Ownership Plan (ESOP)
Employer-covered College Program
401(k) available
50% ORCA Subsidy
Qualifications
Required Experience
1 year previous machine operation, preferred
Ability to work in refrigerated environment, 36 degree to 40 degree for extended time periods
Ability to speak/understand and take direction in basic English
Ability to stand for long periods (approximately 2 hour spans)
General Food Safety knowledge
Ability to pass drug test including marijuana
Supplemental Information
This employer participates in E-Verify and will provide the Social Security Administration and if necessary the Department of Homeland Security with the information from each new employee's Form I-9 to confirm work authorization.
Charlie's Produce is an Equal Opportunity Employer.