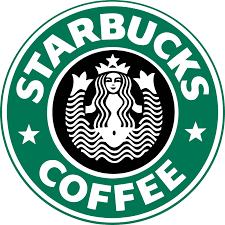 machine operator (variable shift) – Rancho Cucamonga, CA at Starbucks
Rancho Cucamonga, CA
Job Description
machine operator (variable shift) – Rancho Cucamonga, CA190005852Evolution Fresh
Job Summary and Mission

This job contributes to Starbucks success by operating product packaging equipment in a roasting plant. Models and acts in accordance with Starbucks guiding principles.

Summary of Key Responsibilities

- Responsibilities and essential job functions include but are not limited to the following:
- Informs appropriate manufacturing partners and supervisor of machine performance irregularities to minimize the impact of production downtime. Minimizes production scrap, including materials and coffee product.
- Maintains a safe, clean and organized work environment. Operates packaging equipment with safety guards and switches in place, and follows all safety procedures and regulations.
- Maintains regular and consistent attendance and punctuality.
- Monitors and documents package quality using analytical tools.
- Operates all product packaging equipment in a roasting plant. Ensures that package appearance, labeling, seals, and case and pallet configurations comply with product specifications and quality standards.
- Secondary Safety responsibilities -Performs BBS audits
- Secondary Safety Responsibilities-Acts as point person for safety related items; coaches other partners in manufacturing safety practices and policies
- Responsible for the management and/or implementation of food safety, legality and quality programs.

Quality:
- Maintains product quality through adherence to good manufacturing practices, HAACP and food safety procedures, product specifications and quality procedures.
- Completes tasks thoroughly and accurately to ensure compliance with quality standards and regulatory requirements.
- Identifies, reports, and documents if and when there is a deviation from quality, legality, or food safety standards.

Safety:
- Demonstrates and understands safety as our core value and follows the key essentials to safety as set forth by our safety resolution; coaches others to do the same.
- Is viewed by peers as a safety champion as set forth by our safety resolution.
- Understand and follows established safety guidelines, consistently complies with all safety procedures (e.g. PPE, Lock Out Tag Out, Good Housekeeping, etc.).
- Takes an active role in handling and preventing safety incidents:
- Reports all incidents immediately and will not move the scene of an incident.
- Wears all required Personal Protective Equipment (PPE).
- Obeys all facility traffic control devices.
- Does not alter or bypass any safety device.
- Does not use or work on equipment unless I am authorized.
- Follows lock out-tag out (LOTO) procedures.
- Follows dock lock procedures.
- Acts as a safety change agent (e.g. CPR/First Aid certification; active engagement in safety committee).
- Reinforces safe practices to other partners, and provides coaching when witness to unsafe practices.
Summary of Experience

- Operating manual and automated packaging equipment (2 years)
- Performing quality tests using analytical tools (1 years)
- Regulated food manufacturing environment (1 years)

Basic Qualifications

- High School diploma/GED or 4 or more years of US military service1 or more year(s) of experience in a
role operating automated manufacturing equipment or currently working in a Starbucks plant
- 1 or more year(s) of experience in a role performing all of the following: making mechanical repairs,
performing preventive maintenance on manufacturing equipment and performing quality tests using
analytical tools

Required Knowledge, Skills and Abilities

- Basic math skills
- Ability to follow verbal direction
- Ability to understand written policies and guidelines, specifications and safety standards
- Proficiency in Microsoft Windows and Internet environments
- Mechanical aptitude to troubleshoot minor machine failures and make minor adjustments
- Ability to perform quality tests using analytical tools
- Ability to gather, record and report on operational and quality metrics, through manual or automated systems
- Familiarity with British Retail Consortium (BRC), Good Manufacturing Practices (GMP), and Hazard Analysis and
Critical Control Points (HACCP) standards
- Ability to work in accordance with quality, safety, and sanitation standards, policies and guidelines
- Familiarity with food safety regulatory requirements and global standards including Preventive Controls for Human
Food (21 CFR 117) and the Global Food Safety Initiative (GFSI). Experience with BRC or SQF certification schemes.

Core Competencies

Puts the Customer First: Has a relentless focus on the customer. Understands what the customer wants and how to best deliver
the experience.

Works Well with Others: Listens and communicates well with others within and outside of Starbucks. Creates a team
environment that is positive and productive.

Leads Courageously: Takes personal responsibility to do the right thing, and persists in times of challenge or uncertainty. Adapts
quickly to change and makes timely, thoughtful decisions.

Develops Continuously: Continuously seek opportunities to improve self and others. Leads with trust, honesty and commitment
to hire, coach and develop partners to achieve their potential.

Achieves Results: Understands what drives overall business success and is accountable to prioritize and deliver quality results.
Demonstrates knowledge of core products and processes to get results. Anticipates obstacles and takes action to prevent or
minimize their impact.
Starbucks and its brands are an equal opportunity employer of all qualified individuals. 
We are committed to creating a diverse and welcoming workplace that includes partners with diverse backgrounds and experiences. We believe that enables us to better meet our mission and values while serving customers throughout our global communities. People of color, women, LGBTQIA+, veterans and persons with disabilities are encouraged to apply. 
Qualified applicants with criminal histories will be considered for employment in a manner consistent with all federal state and local ordinances. Starbucks Corporation is committed to offering reasonable accommodations to job applicants with disabilities. If you need assistance or an accommodation due to a disability, please contact us at 206-318-0660 or via email at applicantaccommodation@starbucks.com.
false