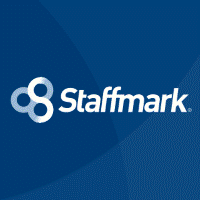 Machine Wireman - TWT from Taylor-Winfield Technology
Youngstown, OH
JOB TITLE: Machine Wireman
DEPARTMENT AND BUSINESS: Manufacturing Operations – Taylor-Winfield Technologies
POSITION REPORTS TO: Supervisor – Electrical Assembly
DIRECT REPORTS: 0
EXEMPT OR NON-EXEMPT: Non-Exempt Hourly
JOB SUMMARY: The Machine Wireman position is responsible for the assembly of machine control panels and on-board device wiring by interpreting control schematics and layout drawings.
MAJOR AREAS OF RESPONSIBILITIES:
Read and interpret electrical control schematics and panel layout drawings.
Layout control panel backplane devices per design drawings.
Layout and cut control panel enclosure holes to mount electrical devices.
Assemble interconnection wiring between control panel electrical devices.
Label all wiring circuits per electrical control schematics.
Measure and layout wire-way and conduit runs on machinery for wiring installation.
Operate conduit cutter, threader and bending equipment.
Operate industrial fork lift.
Operate overhead crane.
MINIMUM QUALIFICATIONS:
3+ years of experience building control panels and the installation of on-board wiring to devices on production machinery.
Proficient in reading and interpreting electrical control schematics and control panel layout drawings.
Strong shop math skills and ability to interpret engineering drawings.
Must possess own hand tools and tool box.
Proven electrical aptitude using a variety of tools and shop equipment.
Working knowledge of the National Electric Codes and Electrical Workplace Safety.
Essential Physical Functions Needed:
Stand for long periods of time.
Climb and work from ladders.
Work from aerial lift.
Lift a minimum of 75 lbs.
Work from a kneeling or laying position when required.
Equipment Used:
Common hand tools (i.e. drills, grinders, cutters, etc.)
Common shop equipment (i.e. pipe bender, pipe threader, drill press, power saw, etc.)
Wire label making machine.
Industrial fork lifts.
Overhead cranes.
Aerial lifts.
$78,426.00 - $96,328.00 /year
Owner / Operator Truck Driver
What is this?