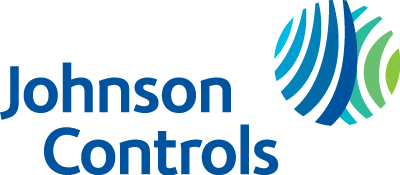 Machinery Maintenance Technician II at Johnson Controls
Lubbock, TX
Machinery Maintenance Technician II - 2010814
Johnson Controls is a global diversified technology and multi industrial leader serving wide range of customers in more than 150 countries. Our 117,000 employees create intelligent buildings, efficient energy solutions, integrated infrastructure and next generation transportation systems that work seamlessly together to deliver on the promise of smart cities and communities. Our commitment to sustainability dates back to our roots in 1885, with the invention of the first electric room thermostat. We are committed to helping our customers win and creating greater value for all of our stakeholders through strategic focus on our buildings and energy growth platforms. For addition information, please visit
www.johnsoncontrols.com
or follow us @johnsoncontrols on Twitter.
JCI is currently hiring a Machinery Maintenance Technician II to work in our Lubbock, Texas location.This technician would advise on and perform administrative and technical work primarily concerned with the installation, maintenance and repair of tools, apparatus, equipment, and buildings, or other work involving services provided predominantly by persons in skilled trades and crafts. Performs equipment failure analyses (including preventative and unscheduled maintenance). Troubleshoots and diagnoses equipment problems. Documents time, parts and corrective actions on work orders in the CMMS system in a timely manner. Evaluates and recommends equipment improvements to improve availability, capability and yield.
Responsibilities:
Extensive knowledge in a specialized function

A wide and comprehensive acquaintance with, and understanding of, both general and specific aspects of the job and their practical application to complex problems and situations ordinarily encountered

Minimal supervision

Work may be done without established procedures

Demonstrates technical/administrative expertise
Skill Requirements:
Performs skilled maintenance and repair across the manufacturing floor, ensuring all systems, machinery, and equipment are working safely and efficiently.

Carries out troubleshooting of complex issues to determine root causes, as well as preventative and corrective actions to methodically eliminate faults in a timely manner.

Maintains a sound working knowledge of the functionality of all machines and site services by continually learning and implementing best practices.

Supports a robust and effective site preventative maintenance program.

Assists with automated equipment, setup, alignment, and operation.
Installs, troubleshoots, modifies, aligns, repairs, calibrates, tests, and maintains systems and equipment including industrial machinery, electrical, mechanical, and hydraulic components of production and facility equipment utilized in a manufacturing environment.
#internal
Qualifications
Qualifications:
The ideal candidate will have the following:
Education/Experience
The preferred candidate should have a Vocational Certificate or High School Diploma.

Preferred candidates will possess the required educational background and at least 1 – 3 years of experience. 

Knowledge of mechanics, electrical, hydraulics, and pneumatics is a must.

Experience in a high volume manufacturing operation is a plus.
JCI is an EEO/AA/Female/Minority/Veteran/Disability Employer
JCI offers a competitive salary package in addition to a comprehensive benefits package including a 401(k) with company match.
JCI is a diverse company that believes its employees are the foundation for investing in its future. Diversity and inclusion are key drivers to growing our business and providing a work environment that fosters contributions by all employees.
JCI is an Equal Opportunity Employer and does not discriminate because of age, color, disability, ethnicity, marital or family status, national origin, race, religion, sex, sexual orientation, military veteran status, or any other characteristic protected by law.
#external
Job
 Manufacturing Operations
Primary Location
US-TX-Lubbock
Organization
 Bldg Technologies & Solutions
Overtime Status
-Non-exempt