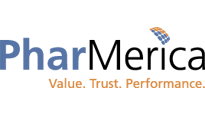 Macon FT Pharm Tech II (Macon, GA, US) at PharMerica
Macon, GA
A full-service pharmacy solution providing value beyond medication.
PharMerica is the long-term care pharmacy services provider of choice for senior living communities, skilled nursing facilities, public health organizations and post-acute care organizations. With over $3 billion annual revenues, PharMerica is one of the nation's largest pharmacy companies. PharMerica operates more than 105 institutional pharmacies in 47 states serving over 350,000+ patients daily.
PharMerica offers unmatched employee development. Exceptional company culture. Seemingly endless opportunities for advancement and the highest hiring goals in decades.
PharMerica is seeking a full time Pharmacy Technician in Macon, GA.   The Pharmacy Technician II assists with drug preparation and dispensing under the direct supervision of a Pharmacist and in accordance with state pharmacy regulations.  Performs at least one higher level pharmacy technician responsibility in addition to filling prescriptions, such as Control Room, MTS (prepack machines), inventory control (purchasing), data entry, IVs, servicing facility-based medication dispensing machines). 
Essential Functions: 
 
Fills prescription items, as permitted by the State Board of Pharmacy, packaging medications for dispensing and for delivery, meeting the accuracy and productivity standards of the pharmacy.
Labels products appropriately, including cautionary or auxiliary labels.
Participates in the periodic inventory of the pharmacy. 
May check in drugs and supplies, stock shelves and remove out-of-date items from the inventory.
Prepares medications including emulsions, liquids, powders and ointments, which may include non-sterile compounding.
Communicates with internal and external customers in a pleasant and professional manner.
May process returned medications from the facility for credit or destruction.
Assists in the training of new employees.
Also performs at least one of the followin 
Works in the Controlled Drugs (Narcotics) Room.
 Works with automated machine to prepack drugs. 
 Manages inventory functions such as monitoring pharmaceutical levels and identify expired medications, managing to the pharmacy standard for Days on Hand. 
 Inputs patient data and medication orders into a computer system to produce labels (data entry). 
 Mixes/packages IV medications, sanitizes IV room, equipment and hood.
 Services facility-based medication dispensing machines (e.g., RxNow).
Performs other tasks as assigned.
Conducts job responsibilities in accordance with the standards set out in the Company's Code of Business Conduct and Ethics, its policies and procedures, the Corporate Compliance Agreement, applicable federal and state laws, and applicable professional standards.
To perform this job successfully, an individual must be able to perform each essential duty satisfactorily. The requirements listed above are representative of the knowledge, skill, and/or ability required.  Each essential function is required, although reasonable accommodations may be made to enable individuals with disabilities to perform the essential functions.
Position Qualifications:
Education/Learning Experience
Required: HS diploma or equivalent
Work Experience
Desired: Previous experience as a Pharmacy Technician; previous experience in a long term care pharmacy
Required:  Ability to operate a computer
Desired: Ability to recognize and identify medications
Required: Must be hold a Pharmacy Tech certification in the state of Georgia, as required by government regulations and business needs
Required:  Detail oriented; goal oriented, team player, oral communication
EOE M/F/D/V
Accelerate Your Career with PharMerica!