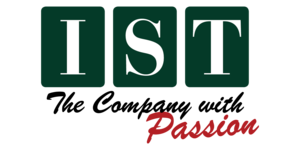 Mailroom Clerk at IST Management Services
Alpharetta, GA 30009
During these uncertain times - IST is leaning heavily on video interview technology and delaying most hires to slow the spread of the covid19 virus. We are however still actively interviewing and committed to providing gainful employment opportunities to our candidates as soon as it is once again possible, safe, and socially responsible to move forward.
Consider a new career today as a Mailroom Clerk with IST Management Services, the fastest-growing, national, facilities management company in the industry. IST Management is a BPO Company (Business Process Outsourcing) specializing in providing solutions for the management of physical and digital information through Facilities Management, eDiscovery, and Electronic Document Management services.
Hours: M-F, 9:00 AM to 6:00 PM
Benefits Include: Medical, Vision, Dental, STD, LTD, 401K, Paid time off
Compensation: $12.00/hr
Operate mailing, copy and fax equipment

Processing, delivering and scanning mail

Provide high levels of customer care and a friendly, cooperative attitude

Typing correspondence, filing, copying, data entry, word processing, sending and receiving faxes, sorting mail and other administrative tasks as assigned

Pick-up and deliver mail, parcels, copy jobs and faxes to customers

Handle time-sensitive material like confidential, urgent packages

Maintain copier equipment

Demonstrate flexibility in satisfying customer demands in a high volume, production environment

Participate in cross-training

Maintain all logs and reporting documentation; attention to detail
High school diploma or equivalent (GED)

College Degree is a plus and allows a fast track plan to management

Customer service related experience preferred Hospitality/ Retail/ Restaurants

Professional appearance and demeanor

Keyboarding and windows environment PC skills

Excellent communication skills both verbal and written

Ability to effectively work individually or in a team environment

Competency in performing multiple functional tasks

Ability to meet the employer's attendance policy

A valid driver's license and reliable transportation to and from work

Capable of lifting up to 55 pounds

Willingness to cross-train for other job functions
IST provides reasonable accommodations to individuals with a disability in accordance with applicable law in both the application and employment stages. If you require any accommodation in completing your application for employment, please inform National Director of Talent Acquisition, Sydney Ayers, by following this link: http://www.istmanagement.com/talent-acquisition-team.html for direct contact information.