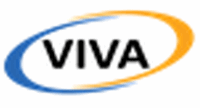 Application Developer(Mobile) at Viva USA Inc.
Denver, CO
Title: Application Developer(Mobile)
Mandatory skills:

Android, Mobile, IOS, Apple,
Mobile, Mobile development,
Android,
IOS, Win platforms,
Google Flutter,
java, React, Java script,
android sdk, kotlin, eclipse, mvc, apache cordova, xamarin, corona sdk
Description:

Client experience using Google Flutter; need seasoned reason to supplement current client lead team. Eventual migration to native IOS, Android, Win platforms.
Mobile development on android platform
Knowledge or use of tools: java, android sdk, kotlin, tools like eclipse, patterns like mvc, apache cordova, xamarin, corona sdk
Knowledge or use of platforms: IoS with experience in IoS development for ios, swift, angularjs, aim-c (exclusive), cocoa, phonegap, jquery mobile.
Required experience with React, Java and Java script.
Developer for Mobile team of the client.

VIVA USA is an equal opportunity employer and is committed to maintaining a professional working environment that is free from discrimination and unlawful harassment. The Management, contractors, and staff of VIVA USA shall respect others without regard to race, sex, religion, age, color, creed, national or ethnic origin, physical, mental or sensory disability, marital status, sexual orientation, or status as a Vietnam-era, recently separated veteran, Active war time or campaign badge veteran, Armed forces service medal veteran, or disabled veteran. Please contact us at for any complaints, comments and suggestions.
Contact Details:
Please send your resumes and one of our recruiter will get in touch with you.
VIVA USA INC.
3601 Algonquin Road, Suite 425
Rolling Meadows, IL 60008
| http://www.viva-it.com
100,307 - 131,074 /year
Application Developer / Engineer
What is this?