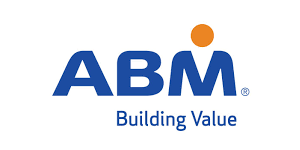 MAINTENANCE ELECTRICAL TECHNICIAN at ABM Industries
Wauwatosa, WI 53222
ABM (NYSE: ABM) is a leading provider of facility solutions with revenues of approximately $6.4 billion and over 130,000 employees in 300+ offices deployed throughout the United States and various international locations. ABM's comprehensive capabilities include electrical & lighting, energy solutions, facilities engineering, HVAC & mechanical, janitorial, landscape & turf, mission critical solutions and parking, provided through stand-alone or integrated solutions. Founded in 1909, ABM provides custom facility solutions in urban, suburban and rural areas to properties of all sizes — from schools and commercial buildings to hospitals, data centers, manufacturing plants and airports.
Job Title
MAINTENANCE ELECTRICAL TECHNICIAN
Education
High School or GED
Career Level
Experienced (Non-Manager)
Category
Operations
Job Type/ FLSA Status
Hourly
Travel Required
None
Shift Type
N/A
Job Description
Job Overview:
The Facility Maintenance Electrical Technician role focuses on delivering a high level of customer service through the timely completion of work orders as assigned by the integrated Facilities Account Manager.  The role entails but is not limited to: basic electrical troubleshooting, bulb and lamp replacements, ballast replacements, preventative maintenance tasks, interfacing with sub-contractors and customers, and other entry to intermediate level electrical and maintenance tasks.
Job Duties:
To install, inspect, repair, and maintain a variety of basic electrical systems and equipment.
Perform initial diagnostic assessment while meeting the requirements of applicable technical and safety standards.
Take ownership of daily lighting inspections, and change bulbs, lamps, and ballasts as necessary
Perform basic Audio Visual support such as filter cleaning, bulb changes, and troubleshooting
Maintain and test emergency lighting and backup batteries related to the fire alarm monitoring system
Assist the master electrician as directed on daily work orders, projects, and PM's as directed
Utilize a variety of standard electrical measuring and diagnostic equipment
Understand and adhere to key safety programs such as LOTO and 70E
Perform electrical and general maintenance tasks to support special events
Assist other facility functional areas as necessary (general maintenance, HVAC, Plumbing)
Effectively manage subcontractors performing work as-needed
Minimum Requirements
High School Diploma
Technical Degree and/or industry accreditations preferred
2-5 years of general electrical maintenance experience
Skills in other general maintenance areas preferred, but not required (general carpentry, Plumbing, HVAC)
Advanced customer service skills
Maintain a professional attitude at all times
Strong problem-solving skills and working knowledge of electrical systems
Previous experience managing workload in CMMS strongly preferred (Computerized Maintenance Management System)
Location
Wauwatosa, WI 53222 US (Primary)

ABM is an EOE (M/F/Vet/Disability/Gender Identity/Sexual Orientation)
California Consumers Notice http://www.abm.com/californiaprivacy