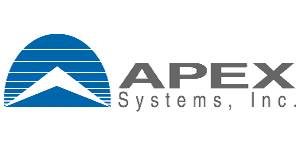 Maintenance Electrician at Apex Systems
Mooresboro, NC
Job Description
Job #:
 994031
Currently seeking experienced Maintenance Electricians with a strong background in an Industrial Manufacturing.For immediate consideration please contact Alyssa Casey at Apex Systems

acasey@apexsystems.com

The primary purpose
 of this position is to inspect, repair, install, and wire electrical apparatus of any voltage in the plant or assigned areas. 
Must be able to work with the following tools and equipment
 :
Electrical testing equipment, power hand tools, grinders, drill press, pipe threading machine, soldering equipment, pipe and bus benders, burning equipment, hand tools, rope and chain falls, bucket truck, precision testing equipment, fork truck, etc.
Able to maintain all types and sizes of AC and DC motors and generators, transformers, circuit breakers, rectifiers, electric controls, panels, starters, switches, lighting equipment, power distribution, and control circuits, conduit and fittings, insulation, wire and cable, solder.
Working Procedure:
Receives wiring diagrams, schematics, specifications, and instructions covering the schedule and/or emergency repair, installation and inspection work to be done.
Analyze all types of wiring diagrams to locate and install circuits and equipment, to determine materials or replacement needs, and to select a logical approach to the job.
Consider all safety precautions and the proper isolation of circuits to cause a minimum of interference to operations.
Determine the necessary tools and materials.
Plans and performs work requiring a through knowledge of electrical principles, specification codes, properties of various materials, and principles of applications of equipment.
Maintains record of adjustments, repairs and spare parts used.
o Locates sources of trouble in any electrical installation by tracing and testing circuits and inspection for faulty operation.
o Removes and replaces piping, tubing, guards, couplings, pulleys, etc. as required.
o Dismantles, inspects, adjusts, or replaces faulty parts on motors, generators, power distribution systems, circuit breakers, rectifiers, electric devices.
o Replaces coils, rheostats, relays, solenoid valves, ect.
o Reassembles, tests and adjusts equipment for safe and proper operation.
o Performs work on hot lines as required.
o Repairs pneumatic and electric control valves and damper actuators.
o Installs conduit, bus, fittings, switches, controls, and all types of electrical and instrumentation fixtures.
o Aids in running performance checks on operating equipment.
o Erects scaffold and does rigging and pole work as required.
o Does high voltage switching and operates bucket truck.
o Performs approved electric welding as required.
o Performs all miscellaneous electrical work required to maintain Power Plant and Smelter areas.
o Sees that job site is cleaned up after job is completed and usable materials, tools and equipment returned to proper storage.
Requirements
4 years experience working as an electrician in a manufacturing facility.
Electrical maintenance certification or Industrial Electrical Maintenance Associates degree or completion of industrial electrical maintenance apprentice program preferred.
Job Type: Full-time      
#LI-AC5        
EEO Employer
Apex Systems is an equal opportunity employer. We do not discriminate or allow discrimination on the basis of race, color, religion, creed, sex (including pregnancy, childbirth, breastfeeding, or related medical conditions), age, sexual orientation, gender identity, national origin, ancestry, citizenship, genetic information, registered domestic partner status, marital status, disability, status as a crime victim, protected veteran status, political affiliation, union membership, or any other characteristic protected by law. Apex will consider qualified applicants with criminal histories in a manner consistent with the requirements of applicable law. If you have visited our website in search of information on employment opportunities or to apply for a position, and you require an accommodation in using our website for a search or application, please contact our Employee Services Department at 844-463-6178-6178.