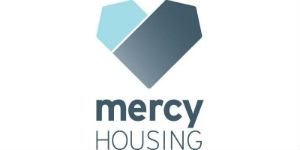 Maintenance Technician- Bluff Lake at Mercy Housing
Denver, CO 80238
GENERAL DESCRIPTION: Completes janitorial tasks, preventative maintenance, minor repairs, and apartment turnovers. As a part of the site team, is responsible to ensure a high standard of cleanliness, customer service, and a hazard-free environment.
Education: High school diploma or equivalent required and technical training in a building trade required. Technical certifications in related field preferred.
Experience: Minimum of two years in skilled maintenance work required. Technical expertise in one or more building trades required.
Abilities:
*Relate well to people from diverse backgrounds.
*Comprehend and communicate in the English language, both orally and in writing.
*Perform basic math and understand measurement systems used in the trade.
*Read and interpret electrical, plumbing, and mechanical diagrams and blueprints. Draft to make working sketches.
*Use maintenance, trade, and testing equipment and tools.
*Interpret and understand maintenance information generated from property management software reports.
*Legally operate a motor vehicle (valid driver's license and insurance).
*Work in a collaborative manner and in a team environment.
*Effectively oversee work progress of vendors or outside contractors.
*Travel, as required.
*Basic computer skills.
*Define and solve problems.
*Treat a variety of people with respect and compassion.
*Represent Mercy Housing with a professional manner at all times.
*Understand and commit to the Mission and Values of Mercy Housing.
Equal Opportunity Employer Minorities/Women/Protected Veterans/Disabled