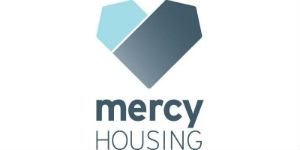 Maintenance Manager - Casa de Shanti at Mercy Housing
Phoenix, AZ 85040
GENERAL DESCRIPTION:Ensures that the operations of the property(ies) in assigned area of oversight are in compliance with the standards and expectations of Operational Excellence, other stated guidelines of Mercy Housing Management Group (MHM), and Mercy Housing. Completes all reasonable work-related directives given by supervisor and above. Responsible for ensuring the completion of all property maintenance site-level activities with site-level staff and other Mercy Housing-related departments to ensure that the Essential Functions are met on a regular and consistent basis. Manages maintenance functions on multiple properties of fewer than 200 units.
This position will be split between two properties, Eliza McCabe and Hillside Gardens.
Education:High school diploma or equivalent required and technical training in a building trade required. Technical certifications in related field preferred.
Experience:Minimum of two years in skilled maintenance work required. Technical expertise in one or more building trades required.
Abilities:
*Relate well to people from diverse backgrounds.
*Comprehend and communicate in the English language, both orally and in writing.
*Perform basic math and understand measurement systems used in the trade.
*Read and interpret electrical, plumbing, and mechanical diagrams and blueprints. Draft to make working sketches.
*Use maintenance, trade, and testing equipment and tools.
*Interpret and understand maintenance information generated from property management software reports.
*Legally operate a motor vehicle (valid driver's license and insurance).
*Work in a collaborative manner and in a team environment.
*Effectively oversee work progress of vendors or outside contractors.
*Travel, as required.
*Basic computer skills.
*Define and solve problems.
*Treat a variety of people with respect and compassion.
*Represent Mercy Housing with a professional manner at all times.
*Understand and commit to the Mission and Values of Mercy Housing.
Equal Opportunity Employer Minorities/Women/Protected Veterans/Disabled