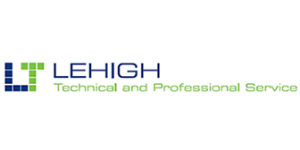 Maintenance Mechanic - 3rd Shift at Lehigh Technical and Professional Service
New Brunswick, NJ 08901
This position is responsible for troubleshooting and performing major mechanical repairs with minimal supervision to ensure proper performance of equipment on site, including motors and refrigeration rooms to maximize up time. Training of staff as required and coordinating with other mechanics on duty for repairs and ensuring all assigned work is timely completed.



3rd shift plus OT

11:00 pm - 7:00 am, sometimes 7:00pm - 7:00am.

Monday - Friday (flexibility to work OT on some weekends.)



ESSENTIAL RESPONSIBILITIES & ACCOUNTABILITIES: include the following:



Ensures operation of machinery and mechanical equipment by completing preventive maintenance requirements on various machines; following diagrams, machine manuals, manufactures instructions.


Troubleshoots malfunction components, systems and apparatus using testing tools and equipment including PLC issues, locating sources of problems by observing mechanical devices in operation, listening for problems; and planning the repairs for issues that occur.


Reads and comprehends Maintenance Equipment Manuals, OEM Technical documentation, and mechanical and electrical drawings/schematics.


Responsible to use PC for technical information search, completion of required documentation, email for communication.


Communicates with OEMs, as needed, to resolve technical issues.


Understands and safely works with AC & DC Voltages, 24-480V.


Replaces electrical components as needed such as 3 phase motors, VFDs, sensors, motor starters, power supplies and positions sensing devices.


Removes defective parts by dismantling devices; using hoists, hand and power tools; examining devices for repair and/or replacement.


Adjusts functional parts of devices and control instruments by using hand tools, levels, straight edges, and other tools necessary.


Through use of CMMS, completes scheduled and emergency Work Orders to maintain optimum manufacturing line efficiencies.


Records data into MP2 as required. Informs supervisors and others in the management team regarding potential hazards and recommends corrective solutions.


Keeps abreast of new technology, electrical services, devices and manufacturing processes.


Performs all work in accordance to OHSA standards for general industry.


Follows blueprints and plans a layout to install electrical wiring, fixtures, and equipment.


Attends company scheduled meetings as required (e.g., safety meetings, production meetings, department meetings).


Timely informs supervision of any problems or complications that may arise.


Participates in special projects and performs other duties as required.


In addition to the essential duties and responsibilities listed above, all positions are also responsible for: Meeting company standards pertaining to quantity and quality of work performed on an ongoing basis, performing all work-related tasks in a manner that is in compliance with all Company policies and procedures.


Adhering to Company policies, procedures, and directives regarding standards of workplace behavior in completing job duties and assignments.


Must follow all Company Safety policies, as well as all GMP regulations and all lock-out/tag-out requirements according to OSHA requirements.


You must also be aware of issues associated with food safety and safe food handling practices that are relevant to your job.


Formal training is not required, but in house Food Safety Training conducted by a qualified staff member is mandatory.


You must know how to recognize, prevent and alleviate food safety hazards.


This position requires good working knowledge of the SQF code.


Ability to add, subtract, multiply, and divide in all units of measure, using whole numbers, common fractions, and decimals.


Ability to measure size and dimension by means of calipers and to interpret bar graphs.


Proficient in electrical installations, maintenance and repair in all settings.


Excellent communication skills, both written and verbal.


Proficient in Microsoft, Word, Excel and Power Point, G-Mail and MP2.


Must be able to operate industrial forklifts, equipment or tools.


Flexible to work overtime including weekends as needed.



QUALIFICATIONS: EDUCATION/EXPERIENCE:




5 plus years of related experience as an electrical mechanic.


Undergraduate degree or equivalent experience.


Knowledge of electrical tools and machines used in setting.


Working knowledge of PLC, VSD and industrial controls.


Nesco Resource and affiliates (Lehigh G.I.T Inc, and Callos Resource, LLC) is an equal employment opportunity employer and does not discriminate on the basis of race, color, religion, sex, sexual orientation, gender identity, national origin, disability, age, or veteran status, or any other legally protected characteristics with respect to employment opportunities.