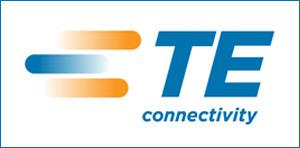 MAINTENANCE MECHANIC I at TE Connectivity
Mount Joy, PA 17552
The Aerospace, Defense and Marine (AD&M) business unit of TE is part of the Industrial Solutions segment and is a world leader in the design of components and electrical interconnection solutions that are used for applications in extreme and rigorous environments. These interconnection solutions make possible applications of avionics, jet and propulsion engine management, flight controls, grounding systems and on-board entertainment (EAB) for today's "connected aircraft". This capability is extended to military, marine, aviation, space, land and drone vehicles, as well as oil and gas exploration of open-ocean deposits. TE offers solutions for enhanced connectivity that work and resist in the most extreme environments on Earth, from the deepest oceans to the ends of space. In your relentless activities to save space and weight, improve data delivery and power, you will find that AD&M is ready to collaborate with your design team to help you present your product more quickly in the market with smarter and better interconnect solutions.
Job Overview
TE Connectivity's Maintenance Teams perform repairs and preventive maintenance to ensure longer lifespan of machines and facilities. Every team member is responsible for maintaining housekeeping and organization of the work area as well as following TE Connectivity's EH&S policies and procedures.
TEGTA19
Responsibilities & Qualifications
Key Responsibilities:
Due to International Traffic in Arms Regulations (ITAR) restricitions, applicants must be a U.S. citizen or national, U.S. lawful permanent resident, person granted asylee status in the U.S., or person admitted into the U.S. as a refugee.
Follow safety guidelines while working on machinery or in facilities (ex. Lock out/tag out)
Maintain, troubleshoot, and repair mechanical and electrical components on manufacturing machinery - replacing parts as required.
Perform repairs and Preventative Maintenance on machinery and mechanical controls.
Effectively use knowledge of Hydraulics & Pneumatics and can read schematics/blueprints.
Perform Preventive maintenance and identify problems.
Knowledgeable in rigging, valves, pumps, machine shop equipment and fabrication.
Complete all work orders, preventive maintenance sheets, and repair logs to reflect work performed.
Qualifications & Skills:
Proven technical aptitude for electrical and mechanical equipment
Self-starter, strong communication skills, and a willingness to learn new systems and equipment in a fast-paced environment
Associates in Electronics or equivalent military training and experience.
Competencies
Values: Integrity, Accountability,Teamwork, Innovation
At TE, we believe in unleashing people's potential. We have Employee Resource Groups (Women In Networking, ALIGN - LGBTQ, Young Professionals, etc.) to support and promote a diverse workplace and a culture of inclusion for the development of different perspectives, styles and ideas. By doing this, we are consistently recognized by Thomson Reuters, and now Clarivate Analytics, as one of the Top 100 Innovators, as well as deemed one of the world's most ethical companies by Ethisphere.