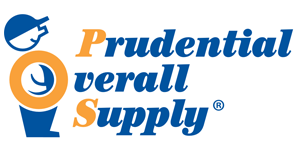 Maintenance Mechanic at Prudential Overall Supply
Los Angeles, CA
Prudential Overall Supply is looking for a talented individual that is well diversified in all aspects of maintenance.  This individual must be goal oriented and have strong safety work habits.  This position is in a high tech environment that involves maintenance within a Industrial Laundry facility.

Successful candidates should have skills as well as hands on experience in the following:
·         Electrical single phase
·         Three phase circuits
·         PC controls
·         Pneumatics
·         Hydraulics
·         Mechanical piping
·         H.V.A.C.
·         Welding; mig, arc, acetylene
·         R.O./D.I. systems, pumps, motors, drives, conveyors, etc.
·         Boilers, water systems
·       
Benefits
·         MONDAY THROUGH FRIDAY REGULAR WORK SCHEDULE
·         LOW COST MEDICAL, DENTAL AND VISION INSURANCE WITH BLUE CROSS
    PAID LIFE INSURANCE AND PAID DISABILITY INSURANCE
     401(k) Matching
·         Profit Sharing
·         Tuition Reimbursement

      NO PHONE CALLS/WALK IN APPLICATIONS   QUALITY SERVICE SINCE 1932

      DRUG FREE WORK PLACE
$55,000.00 - $65,000.00 /year