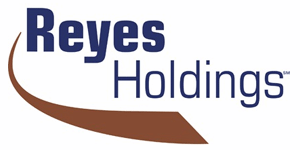 Maintenance Mechanic MHE MB at Reyes Holdings, LLC
City of Industry, CA
Maintenance Mechanic MHE MB


+ Job ID #:31074

+ Position Type:Part Time

+ Location:City of Industry, CA

+ Shift:Any


+ Department:Maintenance

+ Education Required:HS Diploma/GED

+ Experience Required:3 - 5 Years


Position Description:


Position Summary:


Responsible for the day-to-day maintenance of the warehouse and building, including mechanical equipment, material handling equipment (i.e. pallet jack and forklifts), coordination of third-party vendors as applicable and any fixtures usually associated with a multi-temperature warehouse and general office areas.


Position Responsibilities may include, but not limited to:


+ Ensure timely, proper maintenance is performed and documented for all material handling equipment (MHE)

+ Work with local facility leadership to ensure maintenance requirements are met or exceeded

+ Coordinate with outside vendors, as needed

+ Safely perform routine maintenance for the facility, including all temperature zones and general offices

+ Must be able to work any shift and/or be called in for emergency repairs

+ Any other duties as assigned


Position Requirements:


As an Equal Opportunity Employer, Reyes Holdings companies will recruit and select applicants for employment solely on the basis of their qualifications. Our Practices and Procedures, including those relating to wages, benefits, transfers, promotions, terminations and self-development opportunities, will be administered without regard to race, color, religion, sex, sexual orientation and gender identity, age, national origin, disability, or protected veteran status and all other classes protected by the Federal and State Government. Drug Free Employer.