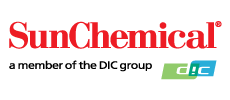 Maintenance Mechanic PP at Sun Chemical
Goose Creek, SC
POSITION SUMMARY/OBJECTIVE:
The Maintenance Mechanic will perform a variety of preventative, routine and emergency tasks for the upkeep and sustaining of plant machinery and infrastructure used to produce high performance pigments. Support production facility that runs 24 hours a day, seven days a week to meet customer demands. Maintenance mechanics will follow all work instructions, equipment procedures, quality standards, general maintenance standards and safety rules and regulations.
Maintenance Mechanics will safely maintain equipment, machinery and infrastructure required to satisfy customer requirements.
ESSENTIAL JOB FUNCTIONS:
Independently repair equipment and machinery by researching equipment files, removing defective parts, dismantling devices, and making required adjustments (utilize hoist, cranes, power tools and other non-power tools).

Accurately record time, activities, and goods movements for all maintenance work orders (MWO) using supplied system.Ensure proper documentation by revising specifications as needed.

Locate sources of problems by observing mechanical devices in operation; listening for problems; using precision measuring and testing instruments.

Participate and support the facility preventative and predictive maintenance programs.

Actively participate in company programs designed to improve general working conditions such as 5S, Lean manufacturing, Safety Programs and SunCare etc?

All other duties as assigned.