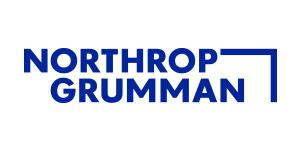 Maintenance Plumber 3 at Northrop Grumman Corporation
Redondo Beach, CA
Job Description
Facilities/Real Estate
Embark on a career putting innovative,reliable, and agile products and ideas into orbit, and beyond. Northrop Grummanhas opportunities waiting for you that play a vital role in human spaceexploration, national defense, and scientific discovery, supporting multipleprograms across the universe. With us, you'll discover a culture of curiosityand collaboration that will have you Defining Possible from the day you start.Our space systems connect and protect millions of people on earth every day,now and for the future. Explore your future and launch your career today.
Strategic Space Systems Division(SSSD) is an industry-leading provider for launch systems capabilities servingnational security, military, civil and commercial customers. We are built on aheritage of providing innovative, affordable and reliable aerospace and defenseproducts that our customers rely on to achieve mission success. Join the Spacerevolution and make the impossible, possible.
Northrop Grumman Space Systems has an opening for an Maintenance Plumber 3 to join our team of qualified, diverse individuals. This position will be located in Redondo Beach, CA.
Essential Functions:
Determines defects in, repairs, and maintains heating, water, and drainage systems in industrial or commercial establishments.
Inspects high-pressure, air, steam, water, and gas systems to ascertain malfunctions
Repairs or replaces plumbing fixtures such as sinks, commodes, water heaters and hot water tanks.
Replaces washers
Mends or replaces burst or leaky pipes
Tests joints and pipe systems for leaks
Opens clogged drains
Measures, cuts, threads, bends, reams, and installs pipe and pipe fittings
Uses plumbers tools such as snakes, wrenches, plungers, pipe threaders, etc.
Maintains knowledge of local codes.
Northrop Grumman offers a competitive and robust benefits program.As a full-time employee of Northrop Grumman, you are eligible for:
Medical, Dental & Vision coverage
401k
Educational Assistance
Life Insurance
Employee Assistance Programs &Work/Life Solutions
Paid Time Off
Health & Wellness Resources
Employee Discounts
Flexible Schedules:For example, some roles offer the ability towork a 9/80 work schedule, which allows an employee to work a nine-hour dayMonday through Thursday and take every other Friday off of work
For more details, please view .
LosAngelesSpace