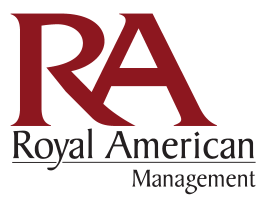 Leasing Consultant (PT) - City Vista at Royal American Management, Inc.
Pompano Beach, FL 33060
Royal American Management, a national property management company, is seeking a part-time Leasing Consultant for an apartment community in Pompano Beach, FL. Great public relations and affordable housing experience preferred. Must be able to understand and communicate program and lease requirements. Must be organized, and able to climb stairs (no elevators). Experience with OneSite preferred. One year of previous Tax Credit experience preferred. Must have a valid driver's license. See Job Description below.
Compensation includes:
Competitive salary
Employee Assistance Program
401(k) matching contribution
Seven and a half (7.5) days Paid Time Off (PTO) in the first year
Paid holidays vary depending on work schedule
Submit resumes via email. EOE and Drug Free Workplace
--------------------------------------------------------------------------------------
JOB SUMMARY
Under the direct supervision of the Community Manager and/or Assistant Manager, Leasing Consultant will assist in the development and implementation of advertising and special promotions.
The Leasing Consultant is also responsible for establishing and maintaining a relationship with prospective and current residents. The Leasing Consultant should assist with leasing and marketing. Incumbent is expected to have excellent attendance and communication skills, possess the ability to build lasting business relationships, and exhibit professionalism.
Job Duties and Responsibilities:
This job description does not list all duties that will be required of this position. You will be required to perform other duties, as requested by your supervisor.
Create positive, welcoming, supportive environment for resident, visitors and community associates
Assist with development and implementation of resident services programming
Utilizes maintenance software program to enter in and track service requests
Assist in attracting, screening, and selecting prospective residents in accordance with federal, state, governing program laws and regulations utilizing the set Resident Selection Criteria
Preparation of market surveys and traffic reports
Lease renewal process
Determine the needs of prospective residents
Preparing lease packages
Collection of late rents and other monies due to the property
Move-in and move-out process
Answering the telephone, greeting prospective residents, responding to incoming calls from the corporate office or to any other calls pertaining to the day to day operation of the property
Contact all guests by phone and/or email within 24 hours or less of their initial visit
Sends "Thank You" cards after to guests
Knowledge, Skills and Abilities (KSAs):
Work flexible schedule, including evenings and weekends
Display professionalism in both work ethic and appearance
Travel for the purpose of conducting property business
Assist in the absence of the Community Manager or Assistant Community Manager in handling of emergencies, log resident service requests, inspection of vacant apartments, etc.
Excellent customer service skills
Demonstrate strong written and oral communication skills
Proficiency in One Site preferred
Clearly communicate verbally, in writing and read in English
Education and Experience:
High School Diploma or Equivalent
Minimum of one year leasing experience preferred
Experience in Tax Credit housing preferred
Essential Job Functions:
Must be able to access all areas of the property's grounds and structures, including multilevel structures, with or without the aid of an elevator
Work with a computer for a minimum of 7 hours daily either standing or sitting
Provide a welcoming office environment for potential residents
Open the model apartment for tours and complete daily inspections of the tour route and model for appropriate curb appeal
Effectively communicate with applicants, residents, vendors and supervisors in e-mail, by phone, or in person regarding day to day operations of the property.
30,081.00 - 41,609.00 /year
Leasing Consultant
What is this?