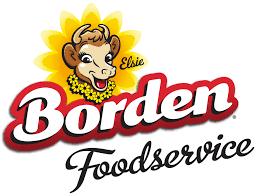 Maintenance Supervisor at Borden Dairy Company
Miami, FL 33162
Summary:
Leads and performs equipment maintenance duties to ensure quality product is produced, packaged, and prepared for delivery to customers in a safe manner.
Control and supervise the overall planning, coordination and direction of all plant activity toward the achievement of maximum efficiency of operations with assurance of quality products. This includes planning, assigning and directing work, coordinating weekly Continuous Improvement (CI) meetings, addressing product and employee complaints and resolving problems. This person carries our supervisory responsibilities in accordance with the Company's policies, OSHA regulations and applicable laws while following all CI processes and the Management Operating Structure (MOS) and Safety.
Essential Duties and Responsibilities:
Assist Manager in training other Mechanics, improving efficiency of maintenance operations, and effective and efficient utilization of equipment and people.
Ensure efficient and effective maintenance of all equipment utilized in production and shipment of quality product.
Maintain up-to-date training on each maintenance function and assist other mechanics as needed.
Maintain a clean, sanitary, and safe work area.
Follow all Good Manufacturing Practices and Standard Operating Procedures.
Follow all food safety and quality system requirements by committing to meet all pertinent regulatory, customer and Safe Quality Foods (SQF) requirements.
Additional Requirements:
Education/Experience:
 High school diploma or GED, required.
 Minimum four (4) years related experience in a manufacturing environment required. 
Other Functions:
 Ability to read, write, perform basic mathematical calculations, and accurately record data. 
 Ability to read diagrams, blueprints, and schematics. 
 Must be willing to work overtime, weekends, holidays, and varying shifts as required. 
 Must be able to frequently stand, walk, kneel, reach, climb, pull, and bend.  
 Must be able to routinely lift and/or move up to 50 pounds; and occasionally 75 pounds. 
 Excellent customer service, verbal and written communication skills required.  
 Must be organized and detail oriented. 
 Must be able to work independently. 
Certificates, Licenses, Registrations: Fork lift and/or pallet jack certification as provided by the company.
Working Conditions: Must be able to work for extended periods in a cold, damp environment.
Language Skills: Ability to communicate in English is required; however, bilingual skills may be preferred based on business necessity.