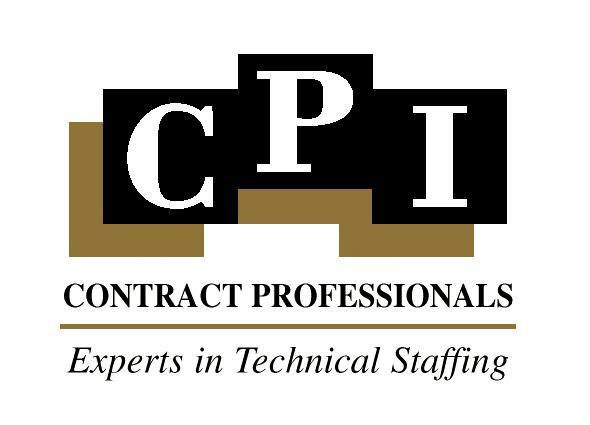 Maintenance Supervisor at Contract Professionals, Inc.
Wentzville, MO 63385
Description Maintenance Supervisor- 2nd Shift 2:30pm to 10:30pm or 3rd Shift -- 10:30 pm to 6:30 am Basic Function • Organizes, plans, and directs work assignments of maintenance technicians • Instructs and coordinates the activities of all personnel in the department to maintain top efficiencies and productivity • Manages and maintains parts and supplies to ensure adequate amounts to minimize production downtime • Administers safety policies, company policies, rules and bargaining agreements as related to the department • Contact and coordinate work with outside contractors, vendors, and suppliers • Studies production schedules and estimate worker hour requirements for completion of job assignments • Confer with other supervisors to coordinate activities • Manages accurate records of machines and equipment in regards to repairs, drawings, manuals, preventive and predictive maintenance programs • Ensures plant security is maintained • Supervise and evaluate employee safety behavior, work methods and following of lockout/tagout safety procedures • Analyze and resolve work and equipment related problems, or assist technician in solving problems • Motivate workers and initiate plans to achieve work goals • Maintenance Supervisor is a part of the Engineering department and reports to the Engineering Manager • Observes electrical and mechanical devices in operation and diagnoses malfunctions. • Makes approved modifications to machinery and equipment to meet production needs. • Supervise maintenance, installation, troubleshooting and repairs of electrical and PLC equipment. • Keeps accurate preventative maintenance records and records revisions to equipment and tools. • Installs new machinery and equipment as directed. • Assist in maintaining safe work areas. Specific Duties • Supervise basic repairs as instructed. • Preventative maintenance administration tasks • Performs daily check of seat line which includes: Hoses, valves, gears, motors, pumps, boilers, glue guns. • Documents performance and procedures as needed. • Maintain spare parts crib. Education Required: Associate Degree/ Diploma/Certification
Skill/Experience/Education
Mandatory Required: Electrical Mechanical Hydraulic & Pneumatic Lock-out/Tag-out Machine Guarding Corrective and Preventative Action Problem Solving
Desired Desired: PLC (Programmable Logic Control) Fanuc Robotics training Continuous Improvement Process Microsoft Office Suite Software familiarity
NO SUBCONTRACT REQUIREMENT:
No third-party applicants will be considered. If you are a third party contracting company, please do not respond to this position.
Medical, Dental and Vision
Life Insurance
401K