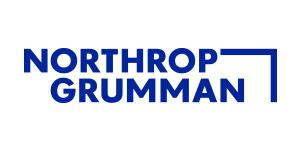 Maintenance Technician 2 - Electro-mechanical at Northrop Grumman Corporation
Iuka, MS
Job Description
Facilities/Real Estate
At Northrop Grumman we developcutting-edge technology that preserves freedom and advances human discovery.Our pioneering and inventive spirit has enabled us to be at the forefront of manytechnological advancements in our nation's history - from the first flightacross the Atlantic Ocean, to stealth bombers, to landing on the moon. Wecontinue to innovate with developments from launching the first commercialflight to space, to discovering the early beginnings of the universe. Ouremployees are not only part of history, they're making history.
Northrop Grumman Aeronautics Systems is looking for amaintenance electro-mechanical technician 2 at our site in Iuka, Mississippi.You will be troubleshooting and repairing mechanical and basic electricalequipment along with PLC and computer controlled systems such as ovens,autoclaves, chillers, boilers, air compressors and air handlers.
This position will work closely with engineering, qualityand production personnel. In addition to experience in the areas listed above,the ideal candidate enjoys working with one of a kind mechanical and automatedsystems.