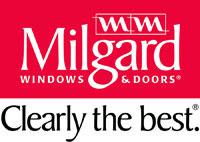 Maintenance Technician 3 - at Milgard Manufacturing, Inc.
Simi Valley, CA
Job Description
An employee in the Maintenance Department performs work activities in relation to the maintenance and repair of Plant equipment and buildings.  An employee in the Maintenance Department performs a variety of maintenance assignments and requires seasonal availability for a seven day workweek (8-12 hours per day) and ability to work any shift.  The majority of this work is performed indoors in ambient weather conditions, which fluctuates in temperature extremes from + 32oF to + 105oF.
KEY DUTIES & RESPONSIBILITIES:
Perform departmental activities per standard operating procedures, MPS, and Philosophy.

Troubleshoot and repair electrical and mechanical systems.

Maintain required equipment logs.

Repair pumps and vacuum systems.

Responsible for planning work time to meet all needs of the plant.

Ability to work in adverse conditions safely.

Must be able to work any required schedule.

Provide routine preventative maintenance.

Modify existing equipment for new uses.

Fabricate new equipment.
·Work with Production personnel to maintain and improve quality
Creates and executes MPS plans, meets MPS commitments and works within the guidelines of MPS; reflects Milgard's business values and the Milgard philosophy in all business interactions.

Incorporates Milgard's vision and values into day-to-day activities and behaviors; guides and motivates others to remain committed to the Milgard philosophy.
Adheres to all facets of safety policies and procedures.

The above statements are intended to describe the general nature and level of work being performed by employees in this position.  This is not intended to be an exhaustive list of all responsibilities.

LEVEL OF SUPERVISION:
Supervise Maintenance personnel

EXPERIENCE REQUIRED:
Up to ten (10) years of maintenance experience required

EDUCATION/LICENSES/CERTIFICATION/FORMAL TRAINING:

Certification from college or technical school preferred

Demonstrable experience may be accepted in lieu of credentials

ESSENTIAL ABILITIES:
Read, write and understand the English language

Working knowledge of electrical, electronic controls, hydraulics, pneumatics, mechanical, cutting, welding, fabrication, and tooling

Must be able to read and follow blueprints and schematics

Ability to troubleshoot equipment in all of the aforementioned areas

Sense of urgency and self-motivation; ability to work independently

Ability to work under pressure and meet deadlines

Computer literacy with ability to learn new computer software programs

Excellent written and oral communication skills

Attention to detail with strong organizational skills

Excellent customer service skills

PHYSICAL REQUIREMENTS:

Prolonged standing and repetitive motions, bending, stooping, pushing and pulling

Heavy lifting may be required

Hand dexterity and strength

Overtime may be required

WORK ENVIRONMENT:
Work performed both indoors and outdoors
.
Shift
Full or Part Time
Full time
Milgard (the "Company") is an equal opportunity employer and we want to have the best available persons in every job. The Company makes employment decisions only based on merit. It is the Company's policy to prohibit discrimination in any employment opportunity (including but not limited to recruitment, employment, promotion, salary increases, benefits, termination and all other terms and conditions of employment) based on race, color, sex, sexual orientation, gender, gender identity, gender expression, genetic information, pregnancy, religious creed, national origin, ancestry, age, physical/mental disability, medical condition, marital/domestic partner status, military and veteran status, height, weight or any other such characteristic protected by federal, state or local law. The Company is committed to complying with all applicable laws providing equal employment opportunities. This commitment applies to all persons involved in the operations of the Company regardless of where the employee is located and prohibits unlawful discrimination by any employee of the Company.
Milgard is an E-Verify employer. E-Verify is an Internet based system operated by the Department of Homeland Security (DHS) in partnership with the Social Security Administration (SSA) that allows participating employers to electronically verify the employment eligibility of their newly hired employees in the United States. Please click on the following links for more information.
E-Verify Participation Poster: English & Spanish
E-verify Right to Work Poster: English, Spanish
No visa sponsorship is available for this position, unless specified within the job description.
#CB, #MONS-MILGD