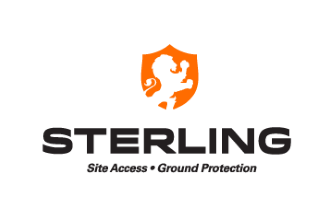 Maintenance Technician IV (2) at Sterling Site Access Solutions
Phoenix, IL 60426
Job Description
** We are looking for someone that can troubleshoot PLC's with strong experience with electronics/electrical equipment repair.
JOB SUMMARY: This position is responsible for the care, maintenance, and optimization of all company manufacturing assets with a primary emphasison mechanical and hydraulic systems as well as a solid electrical background. This is a key role within the company as Sterling Lumber transitions into higher technology and sophisticated equipment. The position is responsible to: a) Develop sound preventative maintenance systems and routines, b) Assist the Maintenance Manager in training and developing the skill levels of more junior maintenance technicians, c) Assist the company in the specifying, selecting, and procurement of new equipment and d) to practice and reinforce LOTO and to fully support the SSAS Safety program and initiatives.
ESSENTIAL FUNCTIONS:
Effectively and efficiently maintain, repair, and optimize equipment and devices:
On a preventative basis
On an as needed or breakdown basis
Provide high level of expertise on mechanical resources and technical support to the company.
Development of personnel and staff to meet the requirements, and improve the effectiveness of, Sterling Lumber Maintenance and Operations initiatives.
Co-development, support, and implementation of TPM program for all equipment (works with Maint. Mgr. and Manufacturing Manager) to achieve appropriate level of "autonomous maintenance".
Assist the Maintenance Manager in performing root cause analysis on product/equipment failure and put in place countermeasures to eliminate or minimize future occurrence.
Assists the Maintenance Manager in the organization of inventory (parts, supplies, tools) and personal tools to ensure optimum efficiency of the work force.
Maintains a safe and healthy work environment by implementing, maintaining and aligning work practices by ensuring safety procedures are adhered to and followed (LOTO for example).
Complies with and is an advocate of the company's Environmental Policy and Procedures.
Participates in projects as requested by management
KNOWLEDGE, SKILLS and ABILITIES:
Advanced troubleshooting knowledge/ability of hydraulics and basic electronics
Advanced welding techniques
PLC troubleshooting experience, read schematics/
Experienced with Toyota Production System or Lean Manufacturing (5S for example)
Maintain and teach current industry best practices with respect to
Tacit knowledge, and prior implementation of, Visual Factory processes.
Good technical writing, documentation, and record keeping skills.
Excellent analytical problem solving ability.
REQUIREMENTS:
At least 5+ years progressive experience troubleshooting, repairing and PM programs for in a high volume high automation manufacturing environment.
PLC basic understanding, ability to trouble-shoot, diagnostics
Advance welding techniques.
Experience in 5S and Lean manufacturing (Toyota Production System) and formalized problem solving
Advanced knowledge of electrical (PLC and A/C drives), as well as hydraulic, and mechanical systems.
Familiarity with the language of production metrics (OEE for example)
Proficiency in Microsoft Office, including Word, Excel, PowerPoint and Access.
Ability to demonstrate solid written and oral communication skills. (Bi-lingual English-Spanish a definite plus)
Sterling Site Access Solutions is a EEO/AAP employer. All qualified applicants will receive consideration for employment without regard for race, color, religion, sex, sexual orientation, gender identity or national origin.