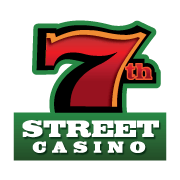 Maintenance Technician at 7th Street Casino
Kansas City, KS 66101
The primary objective of the General Maintenance Worker is to apply knowledge and skills to perform the regular and recurring maintenance, installation, and repair work of the department using any of the equipment authorized and available.
KEY RESPONSIBILITIES AND ACCOUNTABILITIES
Maintain daily trash pickup around the outside of the casino, the 825 professional building and the Cemetery
Maintain all company Vehicles and machinery used by facilities department
Maintain the mowing, trimming, weeding, pruning of all Green space of the Casino and Cemetery
Apply fertilizers, insecticides and other chemicals to turf areas, trees and shrubs
Maintain all landscaped areas of the Casino and Cemetery
Operate snow removal equipment as needed and spread ice melting chemicals around the property as needed
Maintain Facilities work shop i.e. cleaning, organizing and stocking
Performs work using shop equipment and power tools such as drills, saws, sanders, planers, air nailers, routers and other tools provided in the maintenance, repair, alteration, and remodeling of buildings
Work with other department needs as directed by interdepartmental work orders i.e. but not limited to carrying heavy box's, removing and replacing of office equipment and installing devices or objects
Work on special projects that are assigned by the Facilities Manager
Perform all work with sound safety practices
Communicate effectively as a team member
Flexibility to be available for emergency call outs during time off
May perform portions of the work of higher classified positions occasionally as assigned
Regular and punctual attendance is an essential function of this position
ADDITIONAL RESPONSIBILITIES
Other duties as assigned to facilitate the efficiency of Casino operations
JOB QUALIFICATIONS
To perform this job successfully, an individual must be able to perform each essential duty satisfactorily. The requirements listed below are representative of the knowledge, skill, and/or ability required. Reasonable accommodations may be made to enable individuals with disabilities to perform the essential functions.
Minimum of

 

high school graduate or equivalent
Use of all Microsoft Office products (Excel, Word, PowerPoint) for spreadsheet, reporting, and presentation development
Ability to have a flexible schedule to provide for Casino requirements
Ability to maintain a professional demeanor in a high stress/profile environment
Ability to perform preventive maintenance and minor repairs on cooling and air distribution systems
Ability to make routine electrical repairs such as replacing cooler motors, exhaust fans, lighting fixtures, electrical outlets, appliances, light switches and ballasts.
Ability to determine materials, tools and sequence of work to be performed
Ability to understand and follow oral and written instructions
Ability to Calculate, Measure, Communicate and Comprehend
Ability to monitor radio messages while doing other work throughout the day.
Ability to bend, stoop and make continuous or repetitive hand/arm movements.
Ability to Communicate effectively as a team member
LANGUAGE AND COMMUNICATION SKILLS
Ability to compose grammatically correct documents
Ability to verbally communicate using appropriate English standards of language
MATHEMATICAL SKILLS
Ability to accurately calculate figures and amounts and perform mathematical functions applicable to business needs
LICENSING
Must be able to qualify for any and all licenses or permits required by local, State, Federal and/or Wyandotte Nation law
PHYSICAL REQUIREMENTS
The physical demands described here are representative of those that must be met by an employee to successfully perform the essential functions of this job.  Reasonable accommodations may be made to enable individuals with disabilities to perform the essential functions.
Ability to stand, walk, and take a minimum of 80 (eighty) stairs for entirety of shift as required to conduct normal assigned duties
Ability to lift, push, pull, or carry 50# (fifty pounds) in emergency situations
Ability to function in a smoking environment
Specific vision abilities required by this job include close vision, distance vision, peripheral vision, depth perception, and the ability to adjust focus
The noise levels in the work environment are constant

 
Must be 21 years or older to apply.