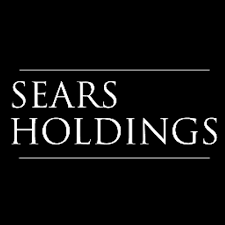 Maintenance Technician (St. Thomas, VI) at Sears Holdings
Charlotte Amalie, VI 00802
Job Description
Req/Job ID: 942127BR
Employing Entity: Sears, Roebuck and Co.
Employment Category: Regular, Full-time
Job Function: Facilities/Maintenance
Store ID: 76278: PUERTO RICO USVI FAC DTR

Job Summary The Quality Maintenance Technician II (QMTII) will provide unit level support for maintenance and safety standards, to include the performance of Preventative Maintenance Checks (PMs), and review of in-store maintenance procedures as assigned, in Full Line Stores (FLS), KMart and off-mall stores. The QMTII assists their store in maintaining the standards and disciplines needed to provide a high level of customer satisfaction and impact energy usage. The candidate for this position will also provide training to support the activities of the Quality Maintenance Technician Level I (QMTI). The person seeking this position should be a self-starter, be proficient in completing tasks in the required time frame and have a strong mechanical aptitude. Daily travel is required. Occasional overnight stays are required in remote areas of the country and as emergency situations require. This position reports to the District Facilities Manager (DFM).
Job Requirements
Responsibilities:
• Maintains HVAC and plumbing needs – roof top units (RTU s), chillers, restroom
• Maintains electrical and Communication systems- ballasts, Ethernet
• Maintains material handling equipment - Baler, compactors etc.
• Maintains interior and exterior of the building
• Performs Preventative Maintenance checks requiring technical knowledge
• Provide training to support the activities of the QMT1
• Perform administrative duties utilizing the Sears Maintenance and Repair Ticket (SMART) system
• Perform miscellaneous duties as assigned by the District Facilities Manager (DFM)

Skill/Experience Requirements
Candidate must be proficient in 4 or more areas of the following:
• Knowledge of HVAC and plumbing
• Knowledge of Energy Mgt. Systems ( EMS)
• Knowledge of Lighting, Power systems and Energy consumption
• Knowledge of Communication systems
• Knowledge of Alarm systems
• Knowledge of basic Interior and Exterior building maintenance
• Basic computer and communication skills Required
• Ability to analyze problems and develop solutions
• Valid Drivers License

#Stores
76278