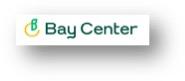 Maintenance Technician at Bay Center Foods
Valencia, CA 91355
Job Overview
The Maintenance Technician will maintain and troubleshoot production machines and facilities at Bay Center.  This role will be responsible for day-to-day maintenance tasks as well as identifying and resolving problems that may arise with the production machines or other plant equipment. The position requires the flexibility to work some Saturdays on a rotating basis.
A wholly-owned subsidiary of Chick-fil-A, Inc., Bay Center, LLC will be a state-of-the-art, highly automated and technology-focused food production facility that will serve Chick-fil-A restaurants across the country by 2020. Bay Center will play an important role in Chick-fil-A's growth enabling innovation to improve team members, and ultimately the customer experience. The new subsidiary is in the early stages of development and will be a dynamic, fast-paced work environment.  

Job Responsibilities and Activities
Maintains the production machines and facilities

Executes preventative maintenance activities and scheduled items in a timely manner

Proactively engages with the production team to monitor and maintain all equipment

Troubleshoots and solves issues that may arise on the machines, operating lines, raw storage units, and forklifts

Identifies complex technical problems and reports them to the Maintenance Lead

Runs and analyzes manufacturing execution systems (MES) reports

Opens and closes job orders and work paths

Monitors key parts inventory to ensure parts and tools are readily available

Responds to reactive maintenance and equipment issues in a timely manner

Performs maintenance activities during production and tooling changeovers

Supports meeting or exceeding standard production efficiencies on all production lines
Business Requirements
Experience maintaining and troubleshooting food manufacturing equipment (including pumps, valves and various packing machinery)

Experience with High-Pressure Processing (HPP) is preferred, but not required

Tig welding experience is beneficial, but not required

Maintenance experience in a multi-stage manufacturing and production process

Ability to read blueprints and shop drawings

Intermediate computer skills

Creating documentation and procedures and training others on maintenance processes

Maintaining and tracking parts inventory of high demand items
Qualifications
Education:              Minimum: High School diploma
Experience:                Minimum Relevant Experience: 5+ years in maintenance of a food mfg. facility. Must have Hiperbaric experience or High-Pressure Pasteurization experience.

Additional Experience / Notes:  
Preferred Relevant Experience:  
Additional Information
Self-starter with excellent attention to detail

Ability to work in a fast-paced environment

Hands-on engineering experience in a manufacturing environment is a plus

Proficiency in mechanical design and assembly

Highly motivated with strong interpersonal skills; a team player, yet able to work independently when necessary

Excellent problem solving and communication skills

Able to anticipate needs and manage shifting priorities

Good written and verbal communication skills
Bay Center Foods is an equal opportunity employer and makes employment decisions on a non-discriminatory basis. We are committed to a diverse and inclusive workforce.
$18.71 - $27.49 /hour
Building and General Maintenance Technician
What is this?