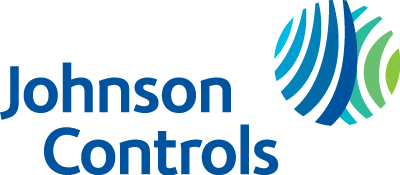 Major Account Executive - Fire Systems at Johnson Controls
Hayward, CA
Major Account Executive - Fire Systems - WD30060211346
What you will do
The Major Commercial Account Executive is part of our Building Technologies & Solutions business at Johnson Controls.  We are searching for a seasoned sales professional who can sell our Security products and services.
Working in an assigned area, the Major Account Executive is responsible for developing and expanding business with large existing and new commercial accounts that span multiple territories. Incumbent is responsible for account management for large commercial accounts that span multiple territories as well as designated vertical accounts.  This rep will have a commanding knowledge of our product line, as well as that of our services.  Major Account Executive is responsible for sale of more sophisticated, integrated solutions and products. Provides input such as, relevant market information relating to sales, competition and marketing strategies, vision and goals.
How you will do it
Adhere to current Johnson Controls policies, procedures, products, programs and services.
Create new market share by selling a broad range of Johnson Controls products and services to designated new and existing regional and vertical market commercial customers
Sell integrated solutions to regional named accounts; sales consisting of integrated video surveillance, access control and other networked applications, as well as all fire sales. Fire jobs, where NICET certification and an understanding of local municipal codes are required will be estimated, confirmed, and sold by this individual.
Add-on, amend, convert existing customer systems to meet the customers' expectations.
Renew existing customer agreements.
Drive wider and deeper account penetration with new and existing accounts through frequent proactive contact with corporate accounts; building, expanding and maintaining strong relationships with multiple departments (facilities, loss prevention, IT, finance) and key decision makers at multiple levels within customer organizations.
Contact and secure potential new major account business and maintain existing business through:
Contact corporate accounts both in person and by phone;
Represent the company at trade shows.
Contact existing and potential customers on a regular basis 
Identify prospects utilizing creative lead-generating techniques and maintain productive working relationships with existing customers.
Independently establish call plans and customer follow-up strategies, and apply time and territory management techniques.
Follow up with prospects on a frequent and timely basis.
Maintain an in-depth knowledge of complete line of products/services and customers' issues and needs through in-house training, networking and reading/research.
Obtain referrals and work with Centers of Influence.
Process work order and complete all paperwork in accordance with approved and standardized procedures.
Conduct post installation follow-up by contacting customer, ensuring commitments were met and affirming customer satisfaction once the customer has been in service.
Qualifications
What we look for
Required
Minimum of 10 years' experience as a successful commercial sales representative in the security, IT or other technology sales industry, including three (3) years of major accounts sales, demonstrated by the consistent ability to meet and exceed quota.
Sales experience in the Fire and Life Safety industry
Excellent oral, written and presentation skills with the ability to present to senior level executives within the customer and Johnson Controls organizations:
Action Oriented
Drive for Results
Business Acumen
Customer Focus
Functional/Technical Skills
Builds Effective Teams
Interpersonal Savvy
Organizational Agility
Conflict Management
Managing Diversity
Peer Relationships
Problem Solving
Technical Learning
Time Management
Developing Direct Reports & Others 
Available for local/regional travel, which may include nights and weekends to accommodate customer's schedule
Johnson Controls is an equal employment opportunity and affirmative action employer and all qualified applicants will receive consideration for employment without regard to race, color, religion, sex, national origin, age, protected veteran status, status as a qualified individual with a disability, or any other characteristic protected by law. For more information, please view EEO is the Law. If you are an individual with a disability and you require an accommodation during the application process, please visit www.johnsoncontrols.com/tomorrowneedsyou.
Job
 Sales & Marketing
Primary Location
US-CA-Hayward
Organization
 Bldg Technologies & Solutions
Overtime Status
-Exempt