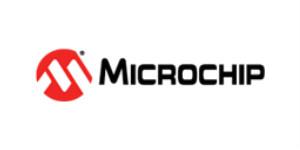 Manager - Analog Design Engineer at Microchip Technology, Inc.
Chandler, AZ
Description


Job Description *



Responsible for successful completion and timely execution of all activities related to the analog design and verification for Microchip's 32bit MCU/MPU product families. Ensure all the tools and resources are adequate and properly allocated to meet the commitments of the division. Responsibilities will be to manage multinational teams as well as external contractors.



Direct Reports: Analog Design, Analog Verification and subcontractors



Duties and Responsibilities



· Set standards for the technological development in the division and lead the staff towards its fulfillment.



· Gather creative and talented technical staff and form a team for achievement of targets



· Work with internal CAD team to identify all required tool flows/methodologies to develop and verify analog circuits in a mixed analog/digital environment



· Work with Digital Design team to ensure seamless integration of analog content into Digital on top chips



· Manage team of external contractors as well as internal designers to develop analog macros in advanced embedded flash technologies



· Focus on timely execution of IP design and integration into our products


Requirements


Job Requirements



Skills and Specifications



· Hands-on, up-to-date working knowledge of mixed signal circuit design and verification.



· Experience in design with small geometry embedded flash processes



· Know-how and expertise in integration of analog IP into a digital system



· Knowledge of design and verification methodologies to be able to mentor design engineers at all levels



· Solid knowledge of a wide range of analog IP: voltage regulators, amplifiers, DACs, ADCs, power subsystems, Oscillators, PLLs, HIGH Speed PHYs (DDR, USB, etc.)



· Excellent leadership skills



· Excellent communication skills and negotiation skills



· Excellent organization skills and ability to manage time well



· Self-motivated and capable of working independently or as part of a team



Education and Qualifications



· 10 to 15 years of professional experience in circuit design or relevant technical field.



Equivalent of Master's Degree


Equal Opportunity Employer

Microchip is an Equal Opportunity/Affirmative Action Employer of Disabled / Veterans / Minorities / Women. We provide equal employment and affirmative action opportunities to applicants and employees without regard to race, color, religion, sex, sexual orientation, gender identity, national origin, protected veteran status, disability, or any other basis protected under applicable federal, state or local laws.

For more information on applicable equal employment regulations, please refer to the EEO is the Law Poster and the EEO is the Law Poster Supplement. Please also refer to the Pay Transparency Policy Statement.


Applicants with Disabilities

If you need accommodation for any part of the employment process because of a medical condition or disability, please send us an email here with "Applicant Accommodation Request" in the subject line of the email. Alternatively, you may call us at 480-730-7330 to let us know the nature of your request.