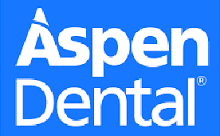 Manager, Brand Marketing at Aspen Dental
Chicago, IL 60605
As one of the Northeast's  fastest growing urgent care providers, we're looking for professionals that demonstrate a continual commitment to provide the highest quality, patient-centered care in a warm and friendly setting.
As a reflection of our continued growth we are seeking a Manager of Brand Marketing.  This is a critical role for developing, executing and managing projects and initiatives that support the broader short- and long-term brand strategy for WellNow and drive business objectives. With a heavy focus on managing brand marketing communications and the adjacent in-center care experience, the Manager will partner with cross-functional teams to own marketing objectives and operations day to day, and ensure the delivery of relevant, consistent and holistic messages inside and outside of WellNow.
Creating deep understanding of WellNow consumer/patient/guests and communities surfacing actionable strategic consumer segments to develop relevant value proposition and positioning.

Help develop and evolve WellNow brand strategy, ensuring the brand vision is brought to life in a way that is relevant and compelling to our target audiences, key stakeholders and employees.

Drive community and patient demand by innovating on brand and fully integrated marketing strategies, plans and execution across all consumer touch points and PR.

Develop and steward the development of breakthrough creative campaigns, from concept to execution.

Provide brand identity governance and stewardship.

Lead day-to-day creative execution and plan management.

Oversee brand/business "retail" planning and the development, qualification, and implementation of programs with cross-functional teams and stakeholders.

Foster consistent measurement, robust analytics and a focus on results to continuously improve effectiveness and ROI.
Meticulous attention to detail demonstrated by follow through of numerous relevant strategic and tactical elements.

Ability to multi-task with very strong project management skills.

Works well under pressure and thrives in ambiguity.

Ability to work collaboratively with others, as well as independently.

Flexibility and versatility in a fast-paced, growing organization with continual change.

Analytical skills and measurement orientation are critical.

Excellent written and verbal communication skills.

5 years or more managing all B2C marketing touch points for a reputable brand in respective industry (healthcare experience not required).

Strong experience developing creative campaigns.

Some experience with external communications and PR preferred.

CPG and/or retail (multi-unit) experience highly desired.

Bachelor's Degree required, MBA preferred.