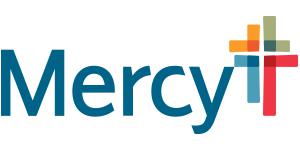 Manager-Case Management at Mercy
Saint Louis, MO 63141
We're a Little Different
Our mission is clear. We bring to life a healing ministry through our compassionate care and exceptional service.  
We don't believe in jobs at Mercy, we believe in careers that match the unique gifts of unique individuals; careers that not only make the most of your skills and talents, but also your heart.
At Mercy, you'll feel our supportive community every step of your day, especially the tough ones. We're a team and love working that way. That team is expanding, and we currently have exceptional opportunities to help our communities grow.
Responsible for the general management of the Case Managers in Mercy Care Management. This includes recommendations for hiring and termination, performance evaluations, training and support and scheduling of employee's work time. The Case Management Manager coordinates the daily activities of the Case Management Team and functions as a first-line resource. The Manager serves as the representative for the Director of Case Management at meetings/on committees as needed.
Oversees and administers the day-to-day activities of the case management program ensuring compliance with all regulations and case management best practices. Carries out general management duties.Proactively identifies potential problems or challenges facing the team and appropriately involves the relevant team members in identifying and implementing solutions. Resolves problems and mediates conflict through effective communication and interpersonal relations. Evaluates employees' performance. Develops processes to review the performance and quality of work performed and communicates results to employees. Provides coaching and corrective action plans as needed

Provides group and/or one-on-one training and development support for current employees regarding new policies, protocols, benefits, guidelines and regulatory requirements. Conducts and oversees orientation and training for new employees. Compiles and prepares educational materials as necessary



Compiles management reports as needed. Oversees and compiles monthly, quarterly and year end case management activity reports.

Uses appropriate screening tools/reports to correctly Identify members needing case management services and assigns members to the appropriate case managers. Assures that all Mercy Care Management members have access to case management services.



Represents Case Management on various committees as assigned. Provides input and works collaboratively as part of the committee membership. Prepares agendas, minutes, follow-up as needed and appropriate for the role on the committee. Provides Director with pertinent feedback.

Leads and supports special projects as required and other duties as assigned.


Develops and maintains a positive work climate and the overall team effort of Mercy Care Management.

Assures compliance with MCM Quality Standards and measures, URAC accreditation standards as required for lines of business and assists in accreditation processes as needed.

Exhibits ethical decision skills, in line with the Mission and Values in performing management responsibilities. Exhibits knowledge of legal responsibilities and complies with federal/state regulations.

Counsels, evaluates and disciplines Mercy Care Management employees supervised. Completes evaluations thoroughly and on time following HR policies. Keeps employees informed of relevant concerns and new or changes in policies and procedures during monthly meetings.

Assists case managers in analyzing fiscal data and explores strategies to reduce length of stay and resource utilization within the specified populations. Ensures reinsurance/high dollar reporting and follow up as needed.

Develops/revises assessment tools and policies and procedures for case managers to utilize across the continuum of care.

Intervenes as necessary on difficult cases and selected employee cases to assure compliance and confidentiality.

Strives to improve personal knowledge base related to case management.
Qualifications:
Each career at Mercy represents unique members of our caring ministry's "body", working together for the health and strength of the whole. To achieve our goals, we need all the parts functioning at their best and this requires the specific qualifications that you'll bring with you:
Bachelor of Science in Nursing.

Current RN license in Missouri

Minimum of five to seven years diversified clinical experience in nursing, case management and/or disease management.

Certified in Case Management by an accredited certification commission
We'll Support You at Work and Home
Our foundations are built on dignity and respect. Modern Healthcare Magazine named us as a "top 100 places to work." We go out of our way to help people feel welcomed.  We offer day-one comprehensive health, vision and dental coverage, PTO, tuition reimbursement and employer-matched retirement funds to benefit-eligible co-workers, including those working 48 hours or more per pay period!
What Makes a Good Match for Mercy
Compassion and professionalism go hand-in-hand with us, along with exceptional quality care. Having a positive outlook and a strong sense of advocacy is in perfect step with our mission and vision. We're also collaborative and are not afraid to do a little extra to deliver excellent care – that's just part of our commitment. If that sounds like a fit for you as well, we encourage you to apply.