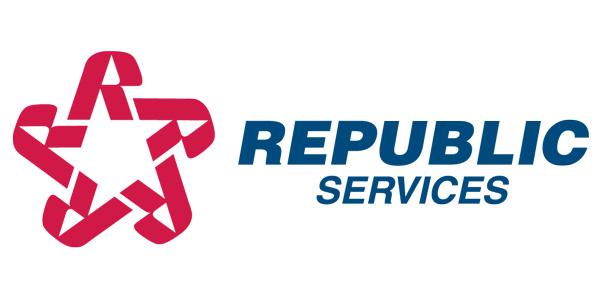 Manager Category IT/Telecom at Republic Services
Scottsdale, AZ 85260
POSITION SUMMARY:   With general direction from senior Procurement leadership and with a focus on one or more small to moderate-sized categories, the Category Manager participates and contributes to the development of category strategies and related implementation processes and procedures to maximize business opportunities. This includes but is not limited to, working with business partners and stakeholders to ensure alignment around goals, strategies and execution, develop and optimize sources of supply

PRINCIPAL RESPONSIBILITIES:
Develop and implement negotiation strategies and levers and directs the contracts team in the negotiation of contracts
Owns category, including stakeholder management, in depth market knowledge, supplier relationships/management, & drive continuous improvement in support category processes.
Utilizes category expertise with deep understanding of category , and market demand and supply and to jointly develop category strategy in partnership with business stakeholders
Ensures alignment with all levels of business partners, including Corporate, Area, & Business Units.
Researches and develops sources of supply for assigned categories
Leads cross-functional project teams with joint ownership of strategy and execution depending on category classification.
Serves as a single point of contact for assigned categories, for stakeholders and suppliers. Maintains continual contact with stakeholders for assigned spend categories 
Maintains open communications between procurement and operations, and coordinates with other departments to determine the need and schedule for assigned categories.
Participates in the development and implementation of "other" category specific initiatives. (e.g. minimize service issues, extend payment terms, cost reduction, etc.).
Leads process standardization and process efficiencies to ensure policy/requirements are met Develops and implements effective supplier performance management initiatives to ensure continuous improvement.
Develops and achieves YOY goals and objectives to the assigned project(s) and categories. Coaches, mentors, and supports the professional development of department team members.
Travels domestically up to 5%, sometimes on short notice.
Performs other duties as assigned or apparent.

QUALIFICATIONS:
Bachelor's Degree in Business, Supply Chain Management, Engineering, Finance, or Accounting and/or Master's in Business Administration.
Minimum of 5 years of supply chain and/or equivalent experience (i.e. Finance, Engineering, Accounting, Transportation, Operations, etc.). (Required).
Professional supply chain certification (e.g. CPM, CPSM, Six Sigma)
Continuous Improvement, Six Sigma, or Lean Sigma experience.
Direct experience negotiating contracts involving multiple spend categories.
2 years or more of experience leading or providing direction to others.
Ability to recognize and consider inter-dependencies between customers, suppliers, and other stakeholders.
Effective supplier management skills, including the ability to work with and influence supplier executive management.
Proficiency with eProcurement systems and MS Office, including advanced MS Excel skills such as VBA programming, macros, and advanced formulas.
Strong analytical skills with a focus on detail, cost drivers, and total cost of ownership. 
Ability to effectively communicate, both written and verbally, with customers and stakeholders to build strong internal and external relationships while maintaining a high sense of urgency and customer focus.
Ability to effectively manage multiple projects or tasks with varying and sometimes competing timelines.
The statements used herein are intended to describe the general nature and level of the work being performed by an employee in this position, and are not intended to be construed as an exhaustive list of responsibilities, duties and skills required by an incumbent so classified.  Furthermore, they do not establish a contract for employment and are subject to change at the discretion of the Company.
IT Category Manger will be self-driver to identify projects and opportunities that can work with multiple level of IT leaders/director/managers. (not sitting and waiting for project to arrive, or waiting for instruction, but proactively integrated into the IT team) Excellent communication to guide the sourcing process to continue the enhancement of what procurement has achieved within the IT organization.  Strong influence skills to assist the internal client to gain the most value from the supplier (via competitive sourcing process, negotiation, contract development, deal with complex situation and escalation process); work with multiple projects at the same time (Hardware, Software, SaaS, Services, Telecom, infrastructure, etc.).  IT has high volume of contract and projects; therefore, the manager needs to be able to prioritize the tasks and able to track all project to ensure completion. Strong contract negotiation skills in working with suppliers and legal.   Able to lead the supplier discussion with minimal direction.  Able to be the lead for all sourcing projects (provide direction, timing, project management from needs identification to contract completion).  Able to provide key sourcing subject matters on what to negotiate, and how to structure the IT deal to gain maximum value.   Able to read/interpret the contract and advise the internal client the best option and action that IT needs to take to minimize exposure.   Able to work with cross functional teams: Legal/IT Finance/Infosec/Risk/PMO other key corporate business stakeholders that may own the budget for the projects).   Potential of Managing/Supporting IT VMS program.   Able to generate/track savings and to achieve high customer satisfaction. 
Technology Sourcing Experience:
Technical Sourcing Specific Experience

Telecommunication (Mobile, WAN, network connectivity, SD-WAN) negotiation and contract experience
Hardware / appliance purchase
Software, SaaS, Cloud negotiation and contract development experience
Software Maintenance and Support,  Hardware services and support negotiation and contract development experience
IT professional services sourcing (onsite IT contractor and offshore resources) management experience
 

Strong Soft Skills

Excellent communication skills
Strong Negotiation skills
Strong Influence skills
Strong Business Relationship Building skills; able to interact with multiple level of IT managers and leaders Self-Driver to proactively seek for new sourcing project opportunities
Able to pick up new project and get to completion
Adaptive and Flexibility: able to work in a fast pace with can-do attitude in a constant changing environment
Strong project management in driving sourcing process (able to complete project/contract in a time pressure situation).
Look out for opportunities for continual process improvement
Strong Contract negotiation/development skills. 
 

Tools:

Fieldglass IT Vendor Management experience preferred
Experience in using eSourcing tool (Ariba) or similar tool
Experience in using Contract management tool
Using SignNow to facilitate contract e-signature
 

Minimal 3+ years in IT sourcing experience and management experience
MBA degree preferred
 
Critical Skills:
Technology Sourcing / Negotiation Experience
Communication / Relationship Building
Self-Driver
Project Management
Contract Development Experience