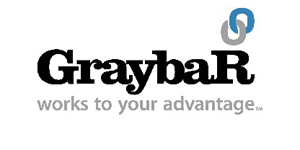 Manager, Counter Sales at Graybar Electric Company, Inc.
Livonia, MI
Description:
Graybar is looking for talented, enthusiastic people to help us maintain the highest levels of customer satisfaction in every area of our business. We are a Company that recognizes talent and provides the opportunity for training and development for your career growth.
This position is full time with hours of 7:00 AM - 4:00 PM; Monday through Friday.
Purpose
Manage the counter sales function to achieve the sales and gross profit objectives of the branch. May be assigned responsibility for customer will call services. Supervise two or more full-time employees.
Qualifications:
Sell merchandise to customers, utilizing product and applications knowledge to select material that best meets customer needs. When applicable, or as assigned, service orders that have been called in for customer pickup.
Establish effective working relationships with approved suppliers; support management in providing customers with the best possible service.
Manage counter business for the best use of Company resources and staff, and protect the assets of the Company; supervise the accuracy of pricing to conform with Company policy, and report competitive deviations to management.
Accurately forecast counter potential in area served, and recommend annual sales and gross margin objectives which will improve market penetration; recommend stock items; evaluate and approve items eliminated from stock, and reduce or eliminate overstock and/or obsolete equipment.
Develop programs to locate, attract, and open new counter accounts.
Perform any and all physical requirements necessary to lift and move inventory around the warehouse environment.
Operate and maneuver warehouse equipment and any material(s) contained thereon in the manner consistent with the intended purpose of the equipment and the manufacturers' instructions.
Update knowledge of products through self-study and attending product-training classes; select and train counter sales employees and trainees; participate in quality improvement teams in an effort to limit rework and improve service.
Other duties as assigned.
Experience, Educational, and Physical Requirements
Minimum
Minimum of 5 years of experience required: Warehouse, counter sales, and/or Customer Service Representative experience required
High school diploma or GED required: High school, trade school, or apprentice course graduate
Ability to perform the physical requirements necessary to receive, pick, pack, ship, and move materials throughout the warehouse, including, but not limited to, standing, walking, bending, twisting, stooping, reaching, climbing ladders, cutting wire, and lifting materials weighing up to 70 pounds.
Ability to operate and maneuver warehouse equipment, including, but not limited to, pallet jacks, forklifts, and push carts, in the manner necessary to move materials and consistent with manufacturers' instructions and safety instructions.
Ability to work in a warehouse environment, including the ability to perform physical requirements, adapt to seasonal changes, significant temperature variations, and inclement weather conditions.
Ability to abide by safety instruction and use of Personal Protective Equipment (PPE) or its equivalent is required.
Preferred
6-10 years of experience preferred
Four-year degree preferred
Knowledge, Skills, Abilities
Knowledge
Knowledge of the Company's products
Knowledge of the Company's computer systems and related applications
Knowledge of the Company's polices and procedures
Skills
Administrative skills
Customer service and selling skills
Mathematical skills
Analytical skills
Problem solving and conflict resolution skills
Leadership skills
Oral and written communication skills
Abilities
Ability to organize the counter business for the most effective use of stock and staff
Ability to evaluate products in terms of customer needs
Ability to develop and maintain relationships with customers and suppliers
Ability to effectively train and supervise staff and achieve results through others
Ability to be detail oriented
Ability to understand how to apply products in conformity with National Electrical, CommData, and Local Codes
Ability to perform physical requirements
Working Conditions
Warehouse environment. May be some exposure to dust, heat or cold, and other seasonal changes.