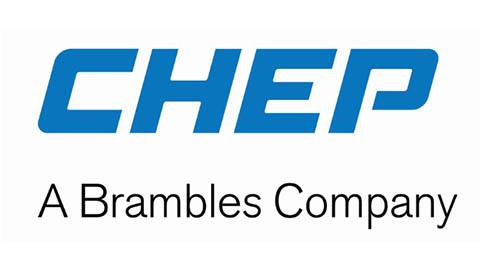 Manager, E-Commerce & Retail, India at Chep Italy s.r.l.
Bangalore, IN
Brambles companies, including CHEP, help move more goods to more people, in more places than any other organisation on earth. Our 330 million pallets, crates and containers are continuously in motion, forming the invisible backbone of the global supply chain and the world's biggest brands trust us to help them transport their goods more efficiently, sustainably and safely. As pioneers of the sharing economy, Brambles created one of the world's most sustainable logistics businesses through the share and reuse of its platforms under a model known as 'pooling'. Brambles primarily serves the fast-moving consumer goods (e.g. dry food, grocery, and health and personal care), fresh produce, beverage, retail and general manufacturing industries. The Group employs more than 10,000 people and operates in over 60 countries with its largest operations in North America and Western Europe. For further information, please visit www.brambles.com
Brambles and CHEP provide you unparalleled opportunities to advance and accelerate your career. You'll be joining an international growth organization with a pioneering, circular business model. You'll be working for a company that is changing the way goods get to market. You'll become part of an efficient and collaborative global team making a real contribution to a smarter, more sustainable future. For more on how Brambles growth companies can accelerate your career, visit https://careers.brambles.com/
Business : CHEP India, Emerging Markets EMEA
Function/Department : E-Commerce & Retail
Position : Manager, E-Commerce & Retail, India
Location : Delhi / Bangalore / Mumbai (Any)
Position Purpose : To manage a portfolio of clients allocated, implement action plans and objectives ensuring that revenue, volume, profitability and customer service objectives are achieved.  To initiate and lead in the development process of identified opportunities and ensure that each client is supported at the specified standard.
Major/Key Accountabilities :
New and existing business development by:
Actively identifying new business opportunities in all market sectors.

Ensure that relevant prospect information is obtained and compiled into prospect summaries.

Implement strategies and plans for development of new business / growth opportunities

 
Customer Relations Management of Key Retail & E-Commerce Accounts and Vendors
Liaison with client management as defined by the client profile.

Assisting in and conducting rate negotiations when and where necessary.

Conducting, or where relevant, co-ordinating in conjunction with the Hire Stock Audit team and CCT, system control audits on customers identified for such audits.

Provide feedback to customer senior management on control system audits, pool usage statistics, and handle business related problems.  Agree and implement action plans.

Entering into written correspondence with customer senior management to confirm all salient points discussed at meetings.

Entering into discussions to resolve any disputes promptly, in a manner acceptable to both parties.

Continually reselling CHEP concepts and benefits/costing, to ensure that customers fully appreciate the commercial benefits of CHEP.

 
Responsible to identifying opportunities at the Retail level in order for CHEP to pursue Last Mile opportunities
Responsible for adopting a Value Chain approach with all Retail & E-Commerce customers in order to add value and drive efficiencies in the customers business

Responsible for understanding all the relevant business processes that are in place and adhering to these processes.

Responsible for ensuring a detail, in depth knowledge of the Customer business solution that is implemented.

 
International Pooling
Actively identifying new business opportunities and supporting in the execution with the help of internal stakeholders

 
Value Adding Services, MyCHEP, EDI, Track and Trace (RFID)

 

Measures
Customer satisfaction

Revenue management

Customer Relationship Management
Scope :
Servicing clients in current portfolio

Grow business within India region

New Projects
Challenges :
Underdevelopment of the India Supply Chain and trade structure.

Demanding Retailers

Customer retention in highly competitive marketplace

Dynamic and uncertain E-commerce landscape – supply chains, automation, consumer demands/expectations;

Limited products offering for E-commerce customers

Asset turnaround and damage control (productivity);

Demonstrating CHEP's value to customers;
Qualifications :
Post graduate or Degree in Engineering / commerce / supply chain management or related field.
High level commercial acumen.
Well-developed negotiation skills.
Exceptional inter-personal and communication skills.
Experience :
5-6 years Key account management/ Sales/ Marketing experience  in a Consultative Sales environment
Skills and Knowledge :
Team-player – Given the nature of CHEP's, promotion of effective functional and cross-functional team work and supports their collective efforts.

Customer focused – displays a genuine sales and service mindset i.e. a passion and desire to continuously improve the company's value proposition in order to exceed customer expectations and by putting the customer first in all strategic thinking processes and operational activities.

Intellectual capacity – can understand complex environmental and business issues, able to gather and process intelligence, ability to conceptualize and to think strategically.

Entrepreneurial skill – lateral thinker capable of developing innovative and creative solutions to problems and to effectively exploit opportunities.

Good judgement – capable of taking calculated risks and making intelligent strategic and tactical decisions where the information available for analysis is open-ended and incomplete and the environment is characterized by complexity and uncertainty.

 

 
We're excited you're here to learn how we'll leverage our family of growth companies to accelerate your career. Brambles companies employ more than 14,500 people in over 60 countries, committed to connecting people to life's essentials, every day. Our people are shaping a smarter, more sustainable future by changing the way business makes, moves and sells goods in every corner of the world. We look forward to helping you become one of them. HTTPS://careers.brambles.com/
Free Food and Coffee
Paid sick days
Work From Home
Concierge Services
Transportation Allowance
On Site Cafeteria
Performance bonus
Employee Events
Maternity/Paternity Paid Leave
Stock Options
Professional Development
Paid Holidays
Vacation/paid time off