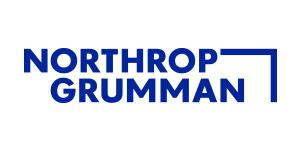 Manager Engineering Technical Support 2 - Operations Manager at Northrop Grumman Corporation
Redondo Beach, CA
Job Description
Technical Support
Embark on a career putting innovative, reliable, and agile products and ideas into orbit, and beyond. Northrop Grumman has opportunities waiting for you that play a vital role in human space exploration, national defense, and scientific discovery, supporting multiple programs across the universe. With us, you'll discover a culture of curiosity and collaboration that will have you Defining Possible from the day you start. Our space systems connect and protect millions of people on earth every day, now and for the future. Explore your future and launch your career today.
Strategic Space Systems Division (SSSD) is an industry-leading provider for launch systems capabilities serving national security, military, civil and commercial customers. We are built on a heritage of providing innovative, affordable and reliable aerospace and defense products that our customers rely on to achieve mission success.Join the Space revolution and make the impossible, possible.

Northrop Grumman, Strategic Space Systems Division, has an opening for a ManagerEngineering Technical Support2 - Operations Manager to join our team of highly qualified and diverse individuals. This position will be located in Redondo Beach, California.
The Mechanical Operations Department (MO) within Materials, Manufacturing, Integration, Test and Launch (M2IT&L) has a need for an Operations Manager to be a functional homeroom manager, leading a team of individual contributors, and contribute directly to programs and other department activities.
These are highly dynamic, interactive positions. You will interact with numerous stakeholders including program management, test engineering, flight hardware design engineers and logistical support services. Outstanding organizational and leadership skills are required to succeed in these roles.
FUNCTIONAL RESPONSIBILITIES INCLUDE:
Staffing support to all space systems and space programs.
Conducting periodic performance evaluations, including mid-year and annual reviews
Providing technical leadership and guidance to the staff
Managing indirect and capital needs
Professional development and mentoring of direct reports
Supporting Functional Homeroom initiatives and projects which include process improvement, Event Response Teams, Corrective, and Preventive Action implementation
PROGRAM RESPONSIBILITIES INCLUDE:
Leading a team of Mechanical Test Conductors and Technicians
Develop mechanical execution plans to meet program schedules
Coordinating mechanical tasks between all disciplines
Providing mechanical operation status to upper management and the customer
This management role will require you to complete an assessment as part of the application process. To learn more about our hiring process for manager positions, please view our Selecting the Best Qualified Managers video: . This video gives you a preview of the Manager Selection Process and is an opportunity to learn more about the Manager Readiness Assessment and the overall process.
#LosAngelesSpace