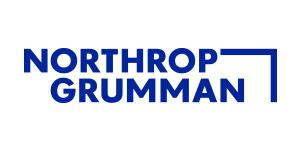 Manager General Manufacturing 3 (2nd Shift) at Northrop Grumman Corporation
Palmdale, CA
Job Description
Manufacturing and Production
At Northrop Grumman we develop cutting-edge technology that preserves freedom and advances human discovery. Our pioneering and inventive spirit has enabled us to be at the forefront of many technological advancements in our nation's history - from the first flight across the Atlantic Ocean, to stealth bombers, to landing on the moon. We continue to innovate with developments from launching the first commercial flight to space, to discovering the early beginnings of the universe. Our employees are not only part of history, they're making history.
As a leader, you always act with integrity, and the highest ethical standards characterize everything you do. You enable your team to achieve predictable and balanced results, while satisfying the needs of internal and external partners. You treat all people with respect, and you model personal growth and continuous development. You know how to build an inclusive environment that attracts, retains, and inspires a diverse and engaged team. You develop trusted and valued customer relationships and communicate effectively, so that people throughout the organization feel engaged and connected to their work. You deliver excellence, strive for continuous improvement and respond vigorously to change. You ensure that your team has the information and tools needed to perform at their best. You demonstrate our committed pursuit of applying innovation to meet the requirements of our customer. You craft and execute strategies that result in sustainable value creation that delivers measurable results.
If this is YOU…keep reading!
Northrop Grumman Aeronautics Systems has an opening for a 2nd ShiftManagerGeneral Manufacturing 3to join our team of qualified, diverse individuals. This position will be located in Palmdale, CA. Travel to Mojave, CA as required (up to 15%).
Supervisory or management responsibilities for more than one functional area in the Manufacturing and Production job family.Responsible for daily operations of a team or work unit (direct supervision of the staff, assignment of work, schedules, day to day workflow, and operating costs).
Essential Duties and responsibilities include: cost, schedule, and technical performance of a specific unit or work package on a large system development-type contract or broad responsibility for all aspects of program performance on a delivery order or small technical services-type contract. Monitors work operations of non-exempt employees on a daily basis and actively assists or provides direction to subordinates as required. May perform, especially in staff or professional groups, on-going operational tasks of organizational groups.
The selected candidate should thrive in a fast-paced work environment with high expectations, significantly diverse assignments, collaborative/team settings across all levels.
The desired candidates must be willing to support 2nd Shift with the general working hours of 4:12 pm to 2:42 am.
To learn more about our hiring process for manager positions,please view our Selecting the Best Qualified Managers video:.
The selected candidate should thrive in a fast-paced workenvironment with high expectations, significantly diverse assignments,collaborative/team settings across all levels.