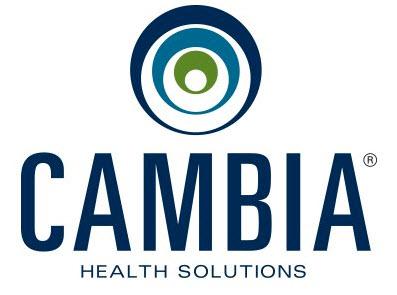 Manager Human Resources, Senior HR Business Partner at Cambia Health Solutions, Inc
Portland, OR
Overview
Manager Human Resources, HR Business Partner
Portland, OR 
Responsible for overall Talent Management strategy and needs assessment processes and the alignment and coordination of delivery of HR related services, programs and solutions.  Provides executive coaching to divisional leaders and actively participates in inter and intra-company functional business matters, as a member of the division's Senior Leadership Team.  Takes an active role in the division's overall strategic workforce planning, policy development and may provide leadership over divisional HR consultants and HR Consulting Specialists.
At Cambia, our values are fundamental to achieving our Cause of transforming the health care industry. They guide our actions and bring diverse perspectives together to improve the health care journey better for those we serve. All eight values are equally important and linked to the others: Empathy, Hope, Courage, Trust, Commitment, Innovation, Collaboration and Accountability. These values are not just words on paper - we live them every day.
Achieving our ambitious Cause requires exemplary leadership. In addition to the Cambia values listed above, our leaders demonstrate the following leadership attributes: Cambia leaders think big, push boundaries, envision possibilities, inspire and empower others. They build collaborative relationships beyond their functional area and create workplaces which are just and transparent. Our leaders must be lifelong learners, develop others and act as role models for their teams, colleagues, external partners and—most importantly—our current and future members.
Responsibilities & Requirements
Proven success in providing strategic consultation to senior leaders.
Demonstrated knowledge of applicable laws as it applies to ADA, ADEA, EEO and Affirmative Action, FMLA, FLSA, OSHA, etc.
Demonstrated ability to influence leadership decisions.
Demonstrated success in providing leadership and coaching to managers and individual contributors alike.
Excellent communication and presentation skills.
Demonstrated knowledge of strategic workforce planning.
Ability to consult and partner on a variety of HR topics areas.
Knowledge and application of change management principles.
Normally to be proficient in the competencies listed above:  
Manager Human Resources, Senior HR Business Partner would have a have a bachelor's degree in Human Resources Management, Business or related field and a minimum of 8 years background covering a broad spectrum of human resource functions, senior business partner experience, a minimum of 2 years leadership experience is required or equivalent combination of education and experience. Master's degree in Human Resources or Business is desirable.  
General Functions and Outcomes:
Provides guidance on overall talent management strategy for a Cambia division.
Provides direction for HR programs and solutions.
Provides coaching to senior leaders on a broad range of talent management decisions and general business matters.
Influences and takes an active role in the creation of the strategic workforce planning efforts and Talent Management policy development.
Provides leadership and coaching to HR Consultants and HR Consulting Specialists.
Effectively consults on organizational design.
Drives performance management strategy and process for the Cambia division.  
Consults on leadership development strategies.
Influences individuals and groups.
Work Environment:
No unusual working conditions.
Work is primarily performed in an office environment.
About Us
At Cambia, we advocate for transforming the health care system. You aren't satisfied with the status quo and neither are we. We're looking for individuals who are as passionate as we are about transforming the way people experience health care. We offer a competitive salary and a generous benefits package. We are an equal opportunity employer dedicated to workforce diversity and a drug and tobacco-free workplace. All qualified applicants will receive consideration for employment without regard to race, color, national origin, religion, age, sex, sexual orientation, gender identity, disability, protected veteran status or any other status protected by law. A drug screen and background check is required.
Cambia's portfolio of companies spans health care information technology and software development; retail health care; health insurance plans that carry the Blue Cross and Blue Shield brands; pharmacy benefit management; life, disability, dental, vision and other lines of protection; alternative solutions to health care access; and free-standing health and wellness solutions. We have over a century of experience in developing and providing health solutions to serve our members. We had our beginnings in the logging communities of the Pacific Northwest as innovators in helping workers afford health care. That pioneering spirit has kept us at the forefront as we build new avenues to improve access to and quality of health care for the future.