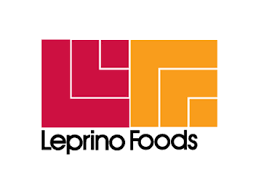 Manager I Environmental & Utilities at Leprino Foods Company
Roswell, NM 88203
Leprino Foods' history dates to over 65 years ago, when the Leprino family first started making small batches of mozzarella for local markets and eateries in Denver. We've grown a bit since then. Today, we are the largest manufacturer of mozzarella and lactose in the world, and a leading producer of whey protein. Still owned by the Leprino family, we've set our sights to become the "World's Best Dairy Food and Ingredient Company." To help us achieve that ambitious vision, we're looking for our secret ingredient: motivated individuals who are the absolute best at what they do. From three people in a small cheese shop in the early 1950s, we have grown to over 4,300 employees throughout our 16 global locations. Will you join us on our journey?
We are seeking a Manager I, Environmental & Utilities for our Roswell, New Mexico plant.
This position is responsible for operations of the overall planning and execution of environmental and utility operations for the production facility and wastewater treatment plant. Provides leadership to department employees to develop a highly skilled and engaged workgroup.  Responsible for the people safety, product quality and financials of the department.  
We Ask Of You To:
Leadership:
Provides leadership in the Utilities Department and Waste Water Treatment Plant by implementing and maintaining programs in technical training, safety, quality, communications, performance recognition, and internal employee development in order to ensure peak employee productivity.
Actively leads the processes for performance management, employee development and engagement.
Builds and fosters strong working relationships, collaborative teams and a positive work environment.
Implements company and plant policies fairly and consistently.
Integrates multiple sources of information and priorities, keeping in mind the future needs of the business.
Utilities:
Directly manages the plant Utilities Supervisor, Utilities Specialist, and power technicians, and indirectly other plant engineering resources for the operation, tracking, and optimization of plant utilities systems to conserve water, electricity, and gas usage while meeting production demands, in accordance with company environmental sustainability policies and goals.
Contributes to the sustainment and refinement accuracy of utility tracking systems.
Leads utilities operational planning and budgeting as they pertain to energy and water usage.
Leads plant energy and water conservation teams.
Directs the PSM process.
Directly manages the plant Utilities Supervisor
Leads storm water operational planning and budgeting.
Acquires, maintains, and renews storm water quality permits as needed.
Develops and maintains the plant wide Storm Water Management Plan (SWMP) and the Spill Prevention Control and Containment Plan (SPCC).
Leads the SWMP team and development and execution of SWMP/SPCC training of plant personnel.
Waste Water Treatment Plant:
Manages the overall operation and maintenance of the wastewater treatment plant (WWTP).
Maintains WWTP effluent New Mexico Discharge Permit compliance. 
Acquires, maintains, and renews all plant discharge permits as needed.
Trains plant personnel on wastewater awareness, production spill control, and COD and TSS reduction from production processes.
SARA, EHS, and Waste Disposal: Manages plant chemical usage for purposes of EHS tracking and SARA Tier II Reporting.
Conducts cradle to grave disposal planning, tracking, and documentation of hazardous materials.
Works with plant material managers in the planning, development and execution of materials disposal consistent with company environmental sustainability policies.
Financial:
Manages the Utilities Department and Waste Water Treatment Plant budget within established guidelines ensuring financial objectives are met. 
Safety:
Leads the Department safety program to ensure a safe working environment. 
Provides employees with the training, equipment, and tools to be able to safely perform their jobs. 
Sets standards for safety involvement and accountability in the department and leads by example. 
Quality:
Manages the department's quality program and systems to achieve quality goals.
We Offer You in Return:
Competitive salaries with equally competitive performance bonuses and relocation packages!
401(k) along with a lucrative annual Profit Sharing plan – We hire to retire!
Tuition reimbursement, award recognitions, merit increases, and outstanding health/dental/vision benefits.
A chance to reside in sunny Roswell, New Mexico: surrounded by wondrous national parks, outdoor wonders, and located a mere 90 miles from the popular Ski Apache winter and summer resort.
Minimum Qualifications & Experience:
Bachelor's degree in mechanical engineering, chemical engineering, civil engineering or related field or similar work experience in related industry
2+ years of progressive leadership experience
 Industrial Class B wastewater or higher or ability to obtain within 2 years
Demonstrated experience in design and operations consultation for activated sludge wastewater treatment and anaerobic solids digestion

 
Preferred Qualifications & Experience:
Knowledge of Mechanical Utility Systems including gas fired turbines, boilers, air compressors, ammonia refrigeration systems, building management systems and RO water systems
Dairy/Cheese manufacturing experience
Direct leadership experience over supervisors
Leprino Foods Company utilizes the services of Psychemedics to perform our Hair Follicle Drug Testing.  Additional information about this process can be obtained @ www.psychemedics.com.
Leprino Foods requires all individuals to wear the appropriate Personal Protection Equipment (PPE) as required by the role and location.
Leprino Foods Company supports a drug-free workplace and is an EEO/Affirmative Action Employer – M/F/Disability/Veteran